Major 'Defund' Blue City Devolves into Chaos – Police Overwhelmed by Fireworks, Street Racing on Streets of Austin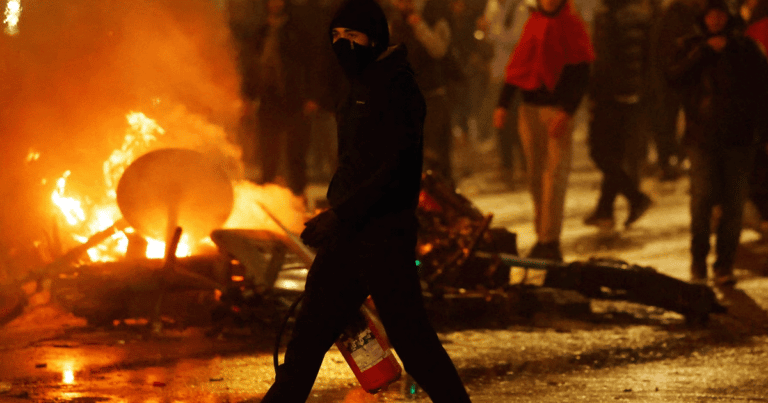 What's Happening:
Remember when Democrats in major cities were calling for us to "defund the police"? Yeah, that was fun. Radical activists, egged on by politicians and the media, rioted in major blue cities. The wimps in office agreed to their demands, slashing funding for police departments. Guess what happened? Most of these cities saw their police force depleted. Cops retired early or resigned.
And there wasn't anybody willing to take their place.
One city, in the very heart of Texas, was proud to slash its police force. It also happens to be one of the few Texas cities with an exploding crime and homeless problem. And now, after a night of chaos, some Democrats are seeing the error of their ways.
From Fox News:
Some Austin City Council members are speaking out about the police department's vacancies and ongoing problems at the 911 call center after a chaotic scene unfolded downtown on Saturday night.

Street racers took over an intersection at South Lamar Boulevard and Barton Springs Road, drifting in the middle of the street and setting off fireworks as throngs of people looked on at the mayhem…

"The possibility of a catastrophic cascading failure due to lack of support from our police department puts the city, its residents, and visitors at risk of danger."
Gee, I wonder if slashing the Austin police force had anything to do with this insanity? An entire section of the city was plunged into chaos as street races tore up the street and shot fireworks into the city. The pandemonium could have led to citywide destruction, because they lacked the officers to stop it.
Austin is only one of a few cities in the South that voted to defund police departments. The city quickly tried to quietly restore funding in recent years. But it still suffers a shocking lack of staff within the department.
That's because the liberal city has spread too much anti-cop hate. Any able-bodied citizens who would have liked to be cops are turned off, because of how the media has slandered them. In some states, they are offering bonuses to attract cops.
But in Austin? They have done little to repair the police department's image. And the crime is only getting worse. This night of terror might be a wake-up call. But they need to do much more to restore law and order to this city.
Key Takeaways:
Austin city council members are complaining about a lack of cops.
Chaos broke out in part of the city after street racers tore up the streets.
Austin was one of few Texas cities to vote to defund police.
Source: Fox News