Liz Cheney May Be in Serious Trouble After Lincoln Concession Speech – A Federal Investigation Could Uncover Major Violations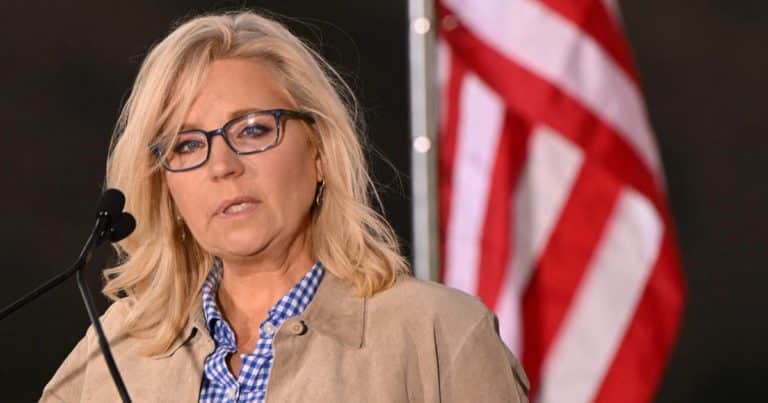 What's Happening:
To the surprise of no one except probably her, Liz Cheney lost her primary race to Trump-backed Harriet Hageman. While giving her concession speech, Cheney compared herself to Abe Lincoln.
That was shocking enough as it was—since Lincoln never betrayed his party to help Democrats.
But, as it turns out, a producer was on hand to film the speech as a favor to their "friend." And that might have violated FEC rules.
From Breitbart:
CNN's Jeff Zeleny reported earlier Tuesday evening that Cheney's anticipated losing speech would be set against a dramatic backdrop and filmed by James Goldston…

Goldston's services, including his crew, are probably worth tens of thousands of dollars. Moreover, Zeleny reported that Goldston is filming Cheney as a favor — as a "friend." Hence his contribution would be an in-kind contribution to Cheney…

Moreover, the current limit on contributions is $2,900 per cycle.

The Cheney speech tonight will be delivered in a picturesque spot outside Jackson. Veteran TV producer James Goldston, an adviser to the Jan. 6 committee, and a film crew are on hand here in Wyoming–as "a friend" of Cheney. From our CNN blog: https://t.co/hmtIbHI9Cm

— Jeff Zeleny (@jeffzeleny) August 17, 2022
Okay, let's break this down. Jeff Zeleny revealed that James Goldston—a former ABC News president—would be filming Cheney's speech.
Zeleny said Goldston was a "friend" of Cheney's. If he was doing this for Cheney, pro bono, it would count as an "in-kind" contribution to her campaign.
The problem? The limit to contributions for federal campaigns is $2,900 per cycle. Goldston, his film crew, travel, and editing of the speech would be worth tens of thousands of dollars.
Meaning, Goldston was providing an "in-kind" contribution to Cheney worth more than the limits set by the FEC.
Uh-oh.
If this turns out to be the case, Cheney could face all kinds of fines and penalties from the FEC. This is not the way you want to leave your job in Congress, we know that.
Maybe Zeleny should have kept his mouth shut? Doesn't matter, since Goldstein's services would have to be reported to the FEC, anyway.
Maybe Cheney should have just paid Goldstein to film the speech?
Key Takeaways:
Liz Cheney might have violated FEC rules during her concession speech.
James Goldston filmed the speech for his "friend," which is considered a campaign contribution.
His services might have exceeded contribution limits, leading to an FEC investigation.