Lightning Strikes Just Blocks from White House – Sadly a Midwest Couple Was Lost and Others Injured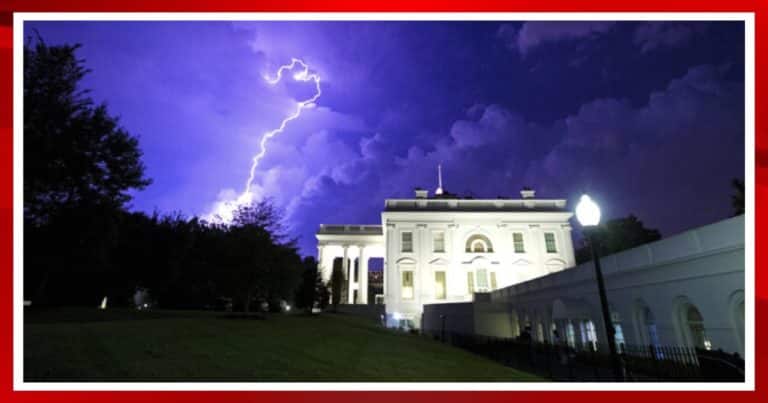 What's Happening:
While much of the Southwest suffers from a lack of rain, it appears the skies are busy over Washington, D.C.
In fact, this churning storm system produced a powerful lightning strike not far from the White House.
And this sudden blast has taken the lives of two Americans.
From Fox News:
James Mueller, 76, and Donna Mueller, 75, of Janesville, succumbed to their injuries following the strike at Lafayette Park…

Two others injured in the strike remain in critical condition. Their identities have not been publicly released…

The U.S. Secret Service uniformed division and officers from the U.S. Park Police witnessed the strike and immediately began to render aid to the victims.
Lightning hit Lafayette Park during a storm this week. The strike hurt four people, two of whom died of their injuries.
Two others, whose names were not disclosed, remain in critical condition at the hospital.
The incident happened not far from the White House, at around 6:50 PM.
Members of the Secret Service and U.S. Park Police saw the lightning and immediately rushed to provide aid to the victims.
The White House issued a statement via Karine Jean-Pierre, extending sympathy for the victims' families.
Key Takeaways:
Lightning struck Lafayette Park near the White House, killing two Americans.
Two others were also injured and are currently in critical condition.
Secret Service agents and Park Police immediately provided aid to the victims.
Source: Fox News