Liberal Holy Grail Crumbles in Blue California – New School Board Votes 3-2 to Remove CRT From Schools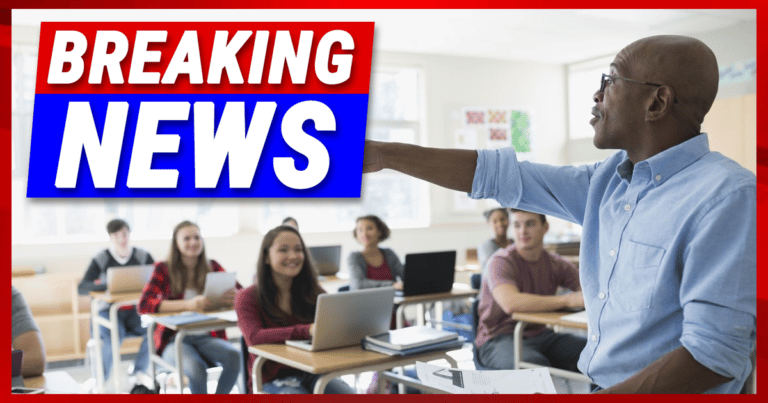 What's Happening:
All across America, citizens are pushing back against the left's creeping agenda to destroy our heritage. In red and swing states, voters have struck down attempts by Democrats to rewrite our history or pollute school curricula with lies.
But what about in blue states? Many states are considered Democratic strongholds, where progressive leftists have upended our way of life and traditions. There is no way Americans will be able to fight back and smash one of the left's most-cherished holy grails, right?
Um… not exactly.
From Daily Wire:
A California school district voted this week to ban Critical Race Theory from being taught in its schools.

In a 3-2 vote, the Temecula Valley Unified School District in southern California voted to ban schools from teaching CRT. The vote came at the end of a marathon session on Tuesday night that ran into the wee hours of Wednesday morning; a new conservative majority had just been sworn in at the beginning of the meeting.
Woah. After the 2022 elections, a Southern California county actually voted in a conservative majority to their once radical school board. And this newly-installed school board voted 3-2 to eliminate critical race theory from its schools.
Critical race theory, or CRT, as you probably remember is an ideology that repaints American history in racist colors. It attempts to destroy our national heritage (and subsequently, our values) by making our Founding Fathers look like villainous racists. Far-left socialists have pushed this curriculum in our schools, so children will grow up hating America and seeing everything through the political lenses of race.
Americans across the country have been fighting intensely to remove this teaching from public schools. CRT has been around for a long time, being taught in most American universities. But only in recent years have radical teachers' unions pushed the stuff onto children, eager to brainwash future generations of Americans.
But this move in Southern California should have Democrats panicking. Voters put conservatives onto their school board–something unthinkable just a short time ago. And they voted to put an ax to this vile teaching. This is a trend we've been seeing for years now after parents discovered what horrible curricula schools were teaching during lockdowns.
If this trend keeps up, we might just save our schools.
Key Takeaways:
A new conservative school board in California voted to ban CRT in their schools.
They condemned the racist curricula in a 3-2 vote.
This comes as many parents across America fight against this teaching.
Source: Daily Wire