After Judge Warns Trump Not to Use Social Media – Donald Immediately Rips DA Bragg on Truth Social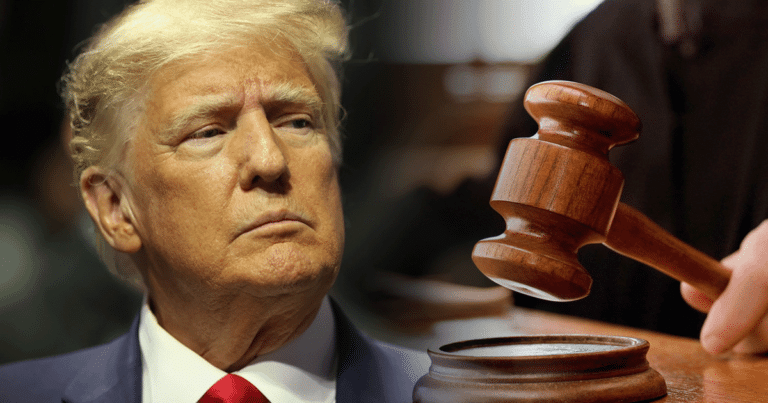 What's Happening:
When Donald Trump appeared in court to face the left's indictment against him, certain requirements were met. Democrats were deprived of their pictures of Trump in handcuffs or a mugshot. But the judge, who might be as biased as the prosecutors, ordered Trump to say nothing about the case.
He could not issue a gag order and thus violate Trump's rights. But he did slander him, saying his posts would stir up "civil unrest." Obviously, the judge is playing into the left's narrative that Trump was responsible for J6. So, did Trump obey this judge and hide himself away?
I don't think so.
From Daily Wire:
Trump posted on his Truth Social account anyway.

"Alvin Bragg shut down New York City, brought in 38,000 NYPD officers, and will spend an estimated $200,000,000 of NYC funds, for a totally legal $130,000 NDA. On top of all that, the 9th Circuit Court just awarded me $122,000 — over the $500,000 already awarded, from Stormy 'Horseface' Daniels!" the former president wrote on social media.
Democrats really are arrogant, aren't they? They think they can bully a former president into not exercising his First Amendment rights? There might be information pertaining to the case that Trump won't share online. But to claim he can't use social media to express his views on the case, is ridiculous.
Had Trump obeyed that order, it would have been seen by the left as an admission of guilt. If Trump stayed silent, Democrats would say he is scared of being convicted. Trump had to continue to speak, to prove them wrong.
In the end, this case is not about bringing Trump "to justice." It is one more attempt, in an endless line of attempts, by Democrats to slander the former president. If he wasn't running for president, do you think they'd do this?
Democrats are terrified of Trump winning the 2024 election. And they will stop at nothing to tarnish his reputation among voters. Every little thing he does now until the end of this case, they will twist to make him look guilty.
Trump will no doubt continue to use his social network, both to promote his campaign and refute the left's attacks.
Key Takeaways:
The judge over Trump's case ordered him not to post on social media.
The judge accused Trump of stirring up "civil unrest" despite proof.
Trump posted to TRUTH Social, anyway.
Source: Daily Wire