New Hunter Biden Scandal Shakes Up the President – His Past Just Came Back to Haunt Him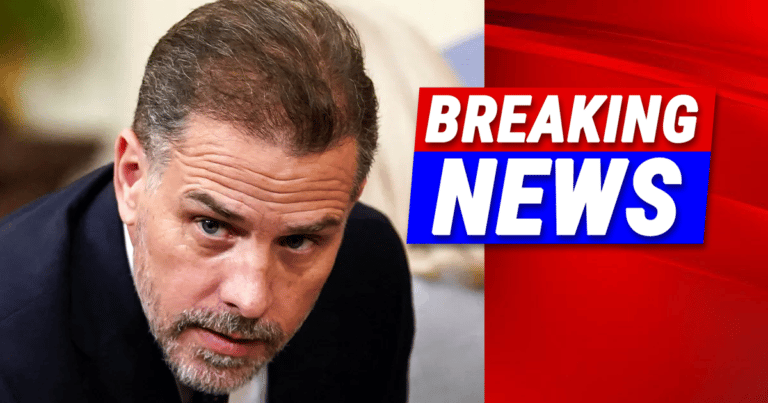 What's Happening:
The Biden family can no longer hide from Hunter's many scandals. The Twitter Files reveal that the federal government and the media covered up news of his infamous laptop. The left can no longer deny that all the ugly dirt discovered on that computer is real.
And it raises many questions about Hunter Biden and his father–who seemed to be supporting his son's illicit activities. But the troubles keep coming to the Biden name, thanks to Hunter. Because the ex-stripper he sired a child with is coming back to haunt them.
From Fox News:
The mother of Hunter Biden's 4-year-old daughter requested in court to change the last name of her child so she can "benefit from carrying the Biden family name."

Lunden Roberts, a former exotic dancer, made the request through her lawyer Tuesday in a case where Hunter asked to lower his child support payments. Roberts' lawyer asked the court to dismiss this request due to Hunter's "long, and lengthy, history of attempting to avoid discovery by filing endless and recurrent motions for protective orders." She countered with a request that their daughter, Navy, takes the Biden last name.
Yikes. Hunter Biden fought long and hard to bury this child, which he had with a former stripper. But he lost in court, as a judge ruled he had to support his daughter. But he was back in court trying to lower his child support payments. Wow, what a prince.
He sleeps with this woman, gets her pregnant, and then tries to erase it from ever happening. I guess he wanted to have his cake and eat it too. Much of the evidence from his laptop attests to that.
The mother of Navy countered by requesting to change the child's last name to Biden. Ouch, what a sting! She is really putting the screws on the Biden family. If she gets that, the Bidens won't be able to hide from this inconvenient child. And the entire Biden family will have to come to terms with Hunter's wild behavior.
Serves them right. It doesn't seem as if Joe ever tried to get his son in line. The man was a senator, vice president, and now "president." Yet he refuses to make sure his Hunter is behaving the way the son of a statesman should behave. In fact, evidence suggests Joe encouraged Hunter's lewd activities.
But if Roberts is able to get the Biden name for her daughter, nobody–not Joe or Jill–can ignore this scandal.
Key Takeaways:
The mother of Hunter Biden's love child wants to change her daughter's last name to Biden.
Hunter had denied the child and is now trying to lower his payments to her.
This comes as the family suffers from the many scandals coming from Hunter.
Source: Fox News