IRS Whistleblower Cracks Hunter Case Wide Open – The Biden's Sham Deal Just Got Exposed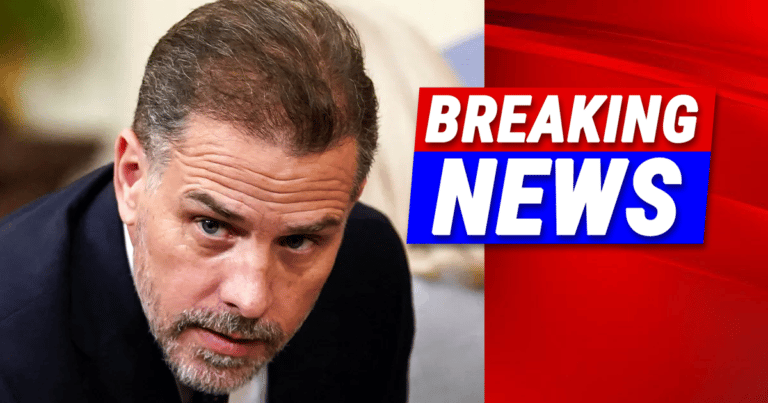 What's Happening:
Americans were disgusted when they learned Hunter Biden was getting off easy. He pleaded guilty to a variety of serious crimes, including tax evasion. Yet he got merely a slap on the wrist. Republicans in Congress were outraged and demanded to know what went on.
The Ways and Means Committee was given access to a transcript of whistleblower testimony about the IRS's "investigation" against Hunter Biden. We had already heard something fishy was going on at the agency, regarding Biden's case. And now, we know for sure that the fix was in.
From The Epoch Times:
Hunter Biden received "preferential treatment" from the Internal Revenue Service (IRS), in part at the behest of President Joe Biden's Department of Justice (DOJ), whistleblowers from the agency have told the Ways and Means Committee…

At a press conference after the hearing, Smith reported that the panel had "heard whistleblower testimony alleging government abuse that has resulted in preferential treatment for the president's son, Hunter Biden. This preferential treatment comes at a time when Americans are particularly concerned about the weaponization of government against them."
House Republicans heard testimony from someone inside the IRS, revealing the agency went easy on Hunter Biden. They were forced to do this because Biden's DOJ pressured them to do so.
Hunter was being investigated for tax fraud. Had the IRS properly investigated him, they might have uncovered the reason for this fraud: income from foreign sources. It appears Hunter might have lied on tax forms, to hide income from foreign nations.
Hmm… do you think this investigation would have exposed Hunter Biden's role in a bribery scheme involving Joe Biden? And the very same DOJ that has been protecting Biden from justice got involved to shut down this investigation?
I can't imagine any other reason for the IRS to drop its case against Hunter Biden.
Plenty of information has come out that implicates Joe and his family in a bribery scheme. Hunter Biden has long been accused of being the go-between for his father and countries that wanted to buy his influence.
This IRS case could have blown the lid right off this scandal, but the DOJ conveniently shut it down.
And they don't want us to think there is a double standard in our justice system?
Key Takeaways:
An IRS insider revealed the agency gave Hunter Biden preferential treatment.
Biden's DOJ pressured the IRS to go easy on Hunter, despite evidence of tax fraud.
The fraud is possibly connected to the Biden bribery scheme, involving foreign sources.
Source: The Epoch Times