Hours After IRS Posts "Deadly Force" Job Post – New 87,000-Strong Army Gets an Earful from Musk, Americans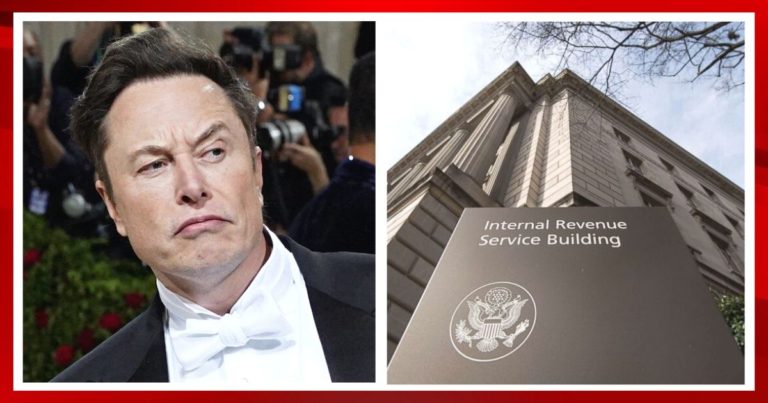 What's Happening:
The IRS is wasting no time on the news that Democrats will be giving them an 87,000-man army. Already, the tax-collecting agency is posting new job openings. Some require the use of "deadly force."
Oh, really, IRS? The American people aren't too pleased.
From Fox Business:
An online job posting for special agents within the law enforcement branch of the Internal Revenue Service (IRS) is causing a stir on social media, as Congress prepares to pass a spending bill that would greatly expand the federal agency.

A "key requirement" for applicants is that they have to be "legally allowed to carry a firearm," and "major duties" include "Carry a firearm and be willing to use deadly force, if necessary" […]
And billionaire businessman Elon Musk is sending the IRS a message.
From Twitter:
Fate 🖤 Irony pic.twitter.com/RHZ9BEws7k

— Elon Musk (@elonmusk) August 11, 2022
Fate 🖤 Irony
Musk can laugh all he wants at the news the IRS will hire 87,000 more agents, some armed and ready to use "deadly force."
Chances are, Musk won't have to worry about the IRS kicking in his doors and harassing his family. He can afford lawyers who will do the hard work for him, ensuring he pays as little as possible to these bloodsuckers.
The rest of us? Do you really think eighty thousand agents are really being hired to go after a handful of billionaires?
Or do you think socialist Joe Biden and his party are gearing up to turn us into peasants?
The IRS is literally looking for people with licenses to carry firearms and the willingness to use deadly force against Americans.
They will probably hire former police, mercenaries, and military, people with no qualms about ransacking your home because you forget to fill out your W2.
Don't believe us? Think that will never happen?
Just wait.
Key Takeaways:
The IRS posted a job listing for people who use firearms and willing to use "deadly force."
Elon Musk posted a meme mocking the development, which will add 87,000 IRS agents.
This comes as Joe Biden and Democrats push a new massive tax and spending bill.
Source: Fox Business, Twitter