GOP Investigation to Reveal FBI Docs – And It's the "Smoking Gun" Biden Should Be Worried About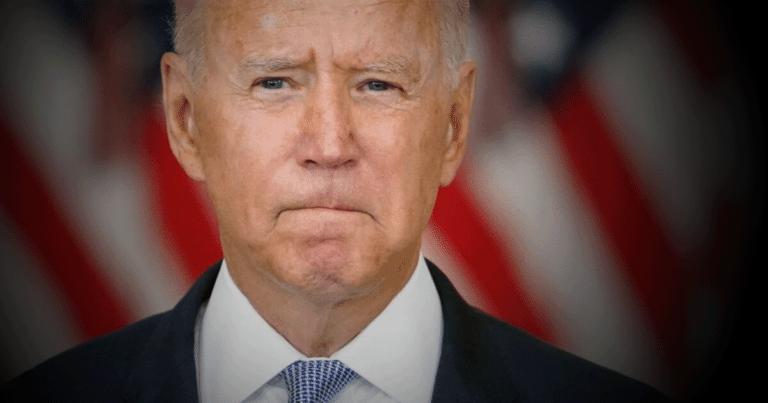 What's Happening:
Recently, we learned about a report that claims then-Vice President Joe Biden was engaged in a possible bribery scheme.
A whistleblower even said the FBI has documents that could lead to an investigation–yet they apparently never did anything with them.
House Republicans leading an investigation into the Biden family have demanded these records. If the FBI delivers, Republicans will be able to learn just how corrupt Joe and his kin are.
And now, a leading House Republican is saying Joe's smoking gun could be coming out pretty soon.
This is something the Biden administration won't be able to sweep under the rug any longer — critics have said that this is precisely what they've been doing all along.
From Daily Caller:
Republican Rep. Nancy Mace of South Carolina said Thursday that Republican Rep. James Comer of Kentucky 'won't wait long' to reveal the contents of an FBI document on President Joe Biden…

'I would say that I believe this is the smoking gun… I've seen the suspicious activity reports. I've read about the prostitution rings,' Mace continued.
Rep. Nancy Mace believes that once House Republicans get their hands on these alleged docs, they "won't wait long" before revealing what they contain.
Mace seems to believe that these FBI documents are the smoking gun that will expose the possible years of criminal activity engaged by Biden and his family.
She personally claims to have seen the suspicious activity reports, which include "prostitution rings"  along with the "millions of dollars in shell companies" that have funneled money to all nine members of what is now known as the "Biden Crime Family."
Rep. Mace, along with many Republicans, is calling for investigations into Joe and his extended family. We have learned about bank records that show China sending millions to various members of Joe's family.
But what for?
Why are foreign nations dumping money into Biden's family's lap? Many Americans fear Joe was selling influence with foreign powers while serving as vice president. And if he was willing to do that under Barack Obama's nose (alongside Hillary Clinton), imagine what he is doing now.
This may explain why he's been making so many terrible decisions. Maybe it's not Joe handlers in D.C. calling the shots, but big donors from China and other countries…?
Regardless, Americans are demanding answers. And Republicans might just give them those answers very soon.
Key Takeaways:
Rep. Nancy Mace says Republicans could get their hands on the "smoking gun" of Biden's corruption.
She said House leaders "won't wait long" before releasing documents to the public.
Reports claim that Biden was part of a bribery scheme while serving as Vice President.
Source: Daily Caller