Criminal Deported Illegal Gets Justice – He's Slapped with the Same Handcuffs of the Sheriff's Deputy He Murdered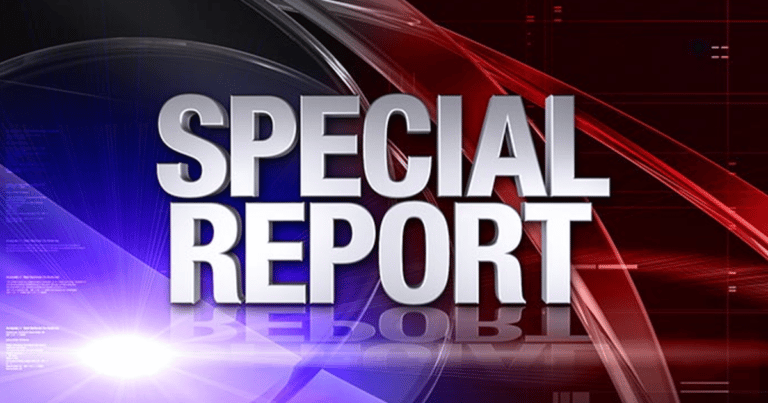 What's Happening:
Despite what we're seeing, Democrats continue to ignore the crisis on the border. Even the Martha's Vineyard story isn't enough for them to open their eyes.
The fact remains, Biden's border crisis continues to pose a real threat to Americans. In some cases, dangerous aliens are coming over–taking the lives of our bravest.
But in this one story, justice was served in a startling way.
From The Blaze:
On Sunday, 24-year-old Weld County Sheriff's Deputy Alexis Hein-Nutz was killed in a hit-and-run in Colorado… A 36-year-old illegal alien, Noberto Gonzales-Garcia, was arrested on Monday and charged with cutting that dream down…

When they made the arrest at 10:15 p.m. on Monday, officers used Hein-Nutz's handcuffs to restrain her alleged killer.
Noberto Gonzales-Garcia, an illegal alien, struck Deputy Alexis Hein-Nutz's motorcycle with a van.
When he realized he killed the police officer, he left her body on the road and fled.
Community tips helped police locate the fugitive and he was arrested with the handcuffs of the very cop he killed.
This alien had a fake green card and a fake Social Security card. There is evidence he was intoxicated when he struck Deputy Hein-Nutz.
He has been previously arrested by Border Patrol in 2007. But, big surprise, he illegally entered the country again and was convicted in January 2012 of a DUI.
He was convicted of a DUI again in the next year, along with a hit and run. He asked to leave the country. Of course, he didn't.
So, this man had a long history of breaking the law and endangering American lives. But, thanks to Joe Biden, he was not deported or incarcerated.
He kept getting second chances to come into the country and wreck havoc. And a life has been lost as a result.
This is far from the only story like this, under Biden's administration. The man has willfully ignored the border crisis.
More and more illegal aliens flood the country. They ignore our immigration laws, why should they follow any others?
How many more lives need to be lost before Democrats walk up? Would they rather have more bright, promising lives snuffed out by criminals?
Key Takeaways:
An illegal alien hit and killed a 24-year-old police officer, fleeing the scene.
He was found and arrested with the slain officer's handcuffs.
The illegal had been deported previously and charged several times with DUIs.
Under Joe Biden and Democrats, the man was never removed from the country.
Source: The Blaze