Major Hunter Connection to His Father Exposed – Joe Biden's 'Close Confidant and Counsel' Was Hunter's Business Partner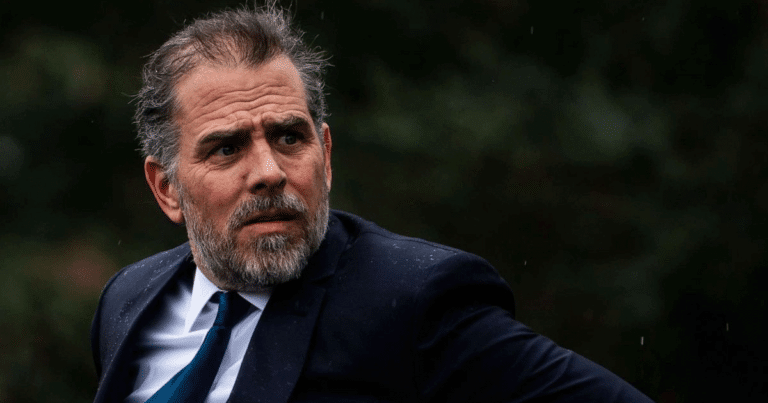 What's Happening:
Joe Biden has long vowed that he knew nothing of his son's business dealings. He has to say that, since more and more evidence suggests Hunter was up to no good. Numerous documents have been uncovered from Hunter's infamous laptop. And if what we're seeing is true, Hunter deserves to spend some time up the river.
But about old Joe? If he was really not connected with his son's sins, he might be off the hook. These documents, however, don't suggest that one bit. In fact, Biden might have been much more closely associated with Hunter than previously known. In one recently released email, Hunter admits that a business partner was also very close to his father.
From Fox News:
Hunter Biden admitted in 2014 that his longtime business partner was a "close confidant and counsel" to then-Vice President Joe Biden, according to an email from his infamous abandoned laptop…

"I think it's better to just focus on the fact that you have been a close confidant and counsel to him and just say somewhere something like 'as a business partner with my son at Rosemont Seneca…,'" Hunter responded.
So, it seems one of Hunter's business partners was also considered a "close confidant and counsel" to Joe Biden while serving as vice president. In an email, Eric Schwerin contacted Hunter to look over an email he was writing on behalf of then-Vice President Biden.
Schwerin was writing emails for Joe, while also working with Hunter at Rosemont Seneca Partners. Hunter tells Schwerin to describe himself as a counsel to Joe and a business partner to Hunter.
Let's get this straight. This man was working closely with both Joe and Hunter Biden? He was a "close confidant" to Biden, while also a business partner with his son? And we're supposed to believe Biden had no knowledge of his son's dealings?
Give me a break. This man was so close to Hunter, he was asking him for advice on how to write an email for Joe Biden.
This implies that Schwerin was working with both men. And there is no way Joe Biden wasn't also involved in Hunter's business dealings at that point. Plenty of other documents and emails from this laptop suggest Joe was closely associated with Hunter's businesses.
There's no way a shiftless goon like Hunter could land multi-million dollar deals without his father's help. He was the vice president, for crying out loud. Of course, he was helping his son. And to say Joe didn't know about Hunter's shady deals… that's a claim that just doesn't hold water anymore.
Key Takeaways:
A new email reveals one of Hunter's business partners also worked with his father.
The man was a "close confidant and counsel" to then-Vice President Biden.
This comes as more evidence emerges of Hunter's shady, perhaps illegal, dealings.
Source: Fox News