House GOP Turns Up The Heat On 93 US Attorneys – They Demand To Know How DOJ Order Will Be Enforced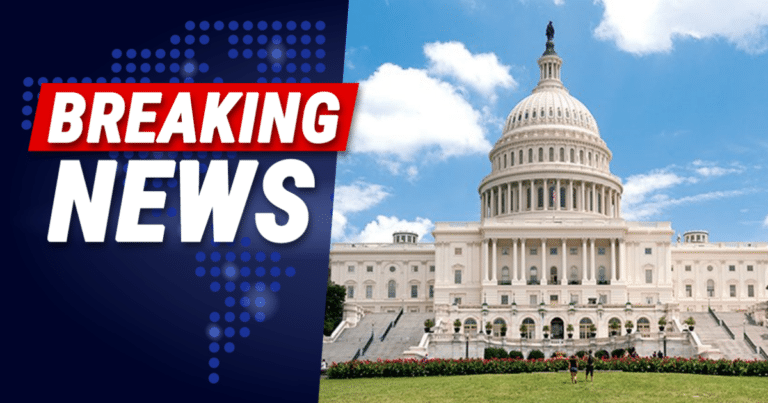 What's Happening:
Many in America were shocked as they watched Joe Biden infringe on our constitutional rights. What liberals claimed Trump would do, Biden has been doing all year long. In many cases, he's used the Pentagon and DOJ to trample over individuals' rights and liberties.
In one disgusting order, the DOJ went after American parents. Biden's AG called on U.S. attorneys to treat law-abiding citizens like common criminals. Republicans in the House refuse to stand for this. And so, they are calling on these attorneys to answer for themselves.
From Just the News:
Republicans on the House Judiciary Committee have sent a letter to 93 U.S. attorneys requesting information about how they intend to execute Attorney General Merrick Garland's recent directive to mobilize the FBI and other law enforcement against "concerned" parents at school board meetings…

"We're continuing to investigate the troubling attempts by the Department of Justice and the White House to use the heavy hand of federal law enforcement to target concerned parents at local school board meetings and chill their protected First Amendment activity."
House Republicans are demanding U.S. attorneys to explain how they intend to follow up on AG Garland's direction to target American parents. Garland issued this order after the National School Boards Association accused parents of "domestic terrorism" over their questioning school curriculum.
Parents all over America have called out school boards for pushing what they believe to be historically inaccurate curriculum designed by "critical race theory" advocates. These parents were demanding this content be taken out of public schools.
A few of them may have gone too far in their actions, but possible threats should have been dealt with by local police. Instead, Biden sent the DOJ after them and tried to pain the entire movement as a farce.
House Republicans called Garland's tactic a "chilling" attack on First Amendment. This is a common term used to describe attempts by the government (or a city or state) to discourage Americans from using their free speech. Parents might be intimidated into staying silent, out of fear of the federal government targeting them as criminals.
Republicans refuse to accept this. They are demanding what these attorneys are going to do. Will they treat Americans innocent until proven guilty, as the law demands? Or will they go after them as it seems to be Garland's agenda, threatening them if they dared oppose CRT?
I guess we'll find out.
Key Takeaways:
House Republicans demanded U.S. attorneys reveal how they will respond to Garland's order.
The AG ordered attorneys to develop plans to investigate parents who confronted school boards.
School boards accused parents of threatening them when they simply challenged CRT.
Source: Just the News