After Pelosi Passes Bill to Restrict 2nd Amendment – Now It Will Quickly Get Buried in the Senate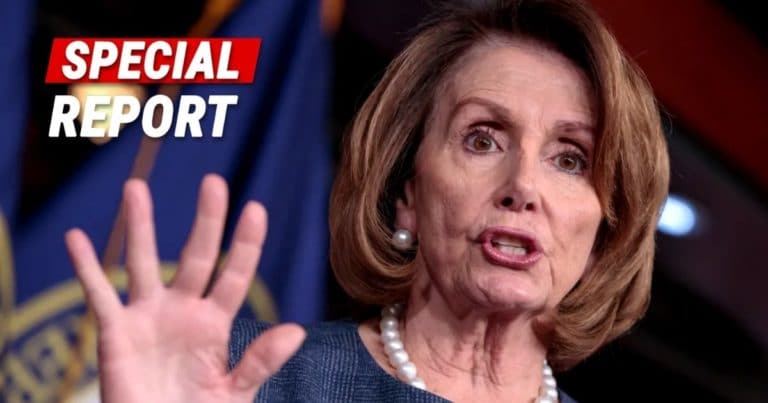 What's Happening:
Democrats, led by Nancy Pelosi, have rejected sensible measures to protect Americans, opting to push radical gun control.
They do not support conceal carry or arming teachers. But they did pass a law that rips guns from law-abiding Americans.
From CNN:
The House of Representatives voted Friday evening to ban assault-style weapons, sending the bill to the Senate where it's not expected to advance.

The final vote was 217-213…

While the legislation is not expected to amass the 60 votes needed to overcome a filibuster in the Senate, many Democrats in the House cited a string of recent mass shootings involving such firearms as a pressing reason to outlaw them.
Democrats passed a new "assault weapons" ban in the House. As people familiar with firearms know, "assault weapons" is not a real term, but is improperly used to describe "semi-automatic" rifles like the AR-15.
A similar ban exists in the 90s but was overturned. Democrats, eager to use tragedy to push gun control, passed this bill 217-213.
Interestingly, five Democrats (including Henry Cuellar of Texas) voted against this bill. Two Republicans—Brian Fitzpatrick of Pennsylvania and Chris Jacobs of New York—voted for it.
The bill is unlikely to survive the Senate, thanks to the filibuster rule. Recently, moderate Senate Democrats have refused to vote against the filibuster to pass gun control.
The real question is, though, what have Democrats done that actually reduces gun crime?
We all the statistics. Blue cities with strict gun laws have some of the worst crimes involving firearms.
All the gun control in the world doesn't seem to stop criminals from using firearms.
Yet in places where law-abiding citizens are allowed to carry a firearm, there are few shootings. Most recently, a young man stopped a would-be shooter in Indiana, because he was armed.
Republicans at the state level have fought to pass laws allowing teachers and faculty to arm themselves.
Some states have cleared the way for teachers to conceal carry and even receive firearm training.
Such measures will certainly discourage would-be shooters from targeting schools.
But in Democrat-run states, it's unlikely such policies will be implemented.
Key Takeaways:
House Democrats passed a gun-grabbing bill, 217-213.
The bill would ban "assault-style" weapons. Five Dems voted against; 2 Republicans voted for.
The bill is unlikely to pass in the Senate, thanks to the filibuster rule.
Source: CNN