Hours After George Senate Race Goes to Runoff – Herschel Walker Scores a 24-Hour Fundraising Haul of 3.3 Million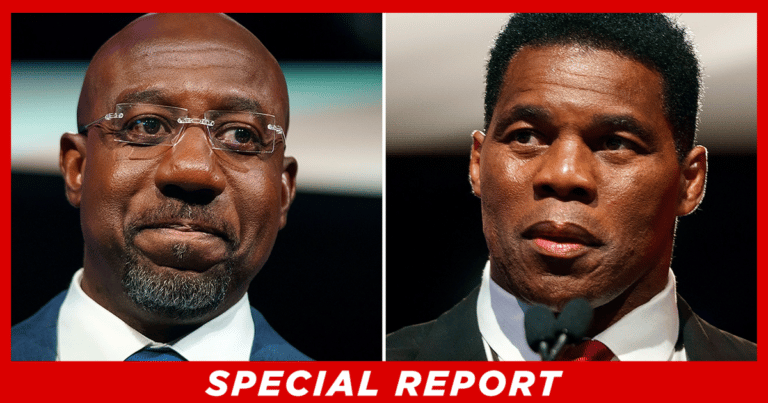 What's Happening:
History repeats itself. After neither Warnock nor Walker could secure 50% of the vote, the fate of this Georgia Senate seat goes to a runoff. On December 6, voters will decide between these two candidates in a race that might determine the Senate majority.
For the race to even be this close is a win for Walker, who was slandered by the media and written off for lost. But on the first day he begins his new campaign, Walker shows that many Americans are rallying behind him.
From Fox News:
Republican Senate nominee Herschel Walker hauled in $3.3 million in fundraising on the first day of his Senate runoff campaign with Democratic Sen. Raphael Warnock, Walker's advisers shared first with Fox News on Thursday.

And on Thursday, the campaign raised an additional $1 million before noon.
Boom. This is good news for Walker, who ended up just a few votes behind his Democrat rival Because neither hit 50% of the vote, they will face each other again in December. And on the first day of his new campaign, Walker raised $3.3 million.
The next day, he brought in another $1 million.
These funds are critical, as he only has about a month to build momentum for this runoff. With the holidays quickly approaching, it will be harder to reach potential voters. Every dollar can mean the difference between victory and defeat.
Walker is in a good position for this runoff. He fell short of 50%, perhaps due to Libertarian candidate Chase Oliver, who took 2.1% of the vote. That additional 2 percent could have propelled Walker into a victory.
But with Oliver out of the picture, he might pick up those additional votes and put Warnock out of commission.
This race will help determine who controls the Senate. It appears Republicans will flip the House. But if they take control of the Senate, they will be in a strong position to defy Biden and get some things done.
Biden will have to cooperate with a Republican-controlled Congress if he wants to do anything. And if he really plans on running for re-election, he needs to do something to win over voters. Walker's victory could mean big wins for Americans in the future.
Key Takeaways:
Herschel Walker raised $3.3 million on the first day of his runoff campaign.
The next day, he raised another $1 million.
Walker will face off against Democrat Warnock in a runoff election on December 6.
Source: Fox News