Hours After Project Veritas Boots O'Keefe – The Former CEO Quickly Lands Blow of Karma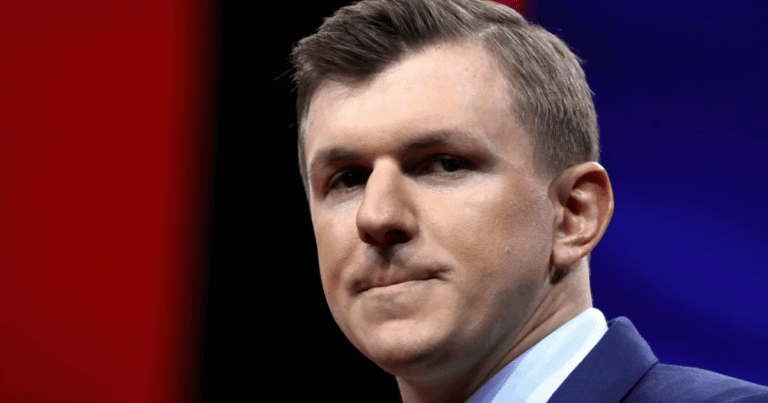 What's Happening:
In recent years, the liberal elite has been turned on their heads by one man: James O'Keefe. The founder of Project Veritas has exposed numerous figures–within politics and without–over their shocking views and schemes. Thanks to Project Veritas, the world knows quite a bit about what the left does in secret.
But the company had a scandal of its own brewing. Reports emerged that some of its staff had ganged up on O'Keefe, the founder of the company. And, just days ago, word came he was leaving the institution he created.
Exclusive: @JamesOKeefeIII, my friend and former boss at @Project_Veritas, just read his resignation letter to his former team and board members at their Mamaroneck, N.Y. headquarters. James will make his own way—as he always has before. @OANN pic.twitter.com/knOqtFTw7e

— ReporterMcCabe (@NeilWMcCabe2) February 20, 2023
Official word circulating around the media is that O'Keefe "resigned." Yeah, we all know what that means. Nobody should trust claims that he simply left of his own volition, especially after the attacks that came out in the liberal media. Now, O'Keefe himself is speaking out–and crushing his former colleagues.
MORE: O'Keefe says he's packing his personal belongings and no longer has a job at Project Veritas following the board's actions. "I don't have the answers to why they've been doing this…but I'm confident those reasons will come to light." pic.twitter.com/bjAmJZ1TLw

— Charlie Kirk (@charliekirk11) February 20, 2023
MORE: O'Keefe presents text message images he says are from a Project Veritas Board Member offering a PV journalist with a raise should the organization be restructured without O'Keefe as CEO. pic.twitter.com/hGa7V6yx9X

— Charlie Kirk (@charliekirk11) February 20, 2023
MORE: O'Keefe shares a story of meeting with a Project Veritas board member who claimed O'Keefe "had nothing to do with the Pfizer story." pic.twitter.com/FAaZ0J4tfk

— Charlie Kirk (@charliekirk11) February 20, 2023
Wow. On his last day at Project Veritas, O'Keefe revealed the effort to oust him. He suggests it was not his decision to leave. And he presented evidence to suggest some on the board and staffers wanted him gone… to get pay raises.
O'Keefe suggests that all this started after his bombshell Pfizer report. Does this mean the mega company somehow influenced people within PV to turn on him? We don't know for sure, but he seems to suggest there is a connection.
It seems there might have been some level of corruption going on within Project Veritas. As the company grew, thanks to O'Keefe's efforts, some folks decided they didn't need him anymore. Perhaps they built a campaign against him, blowing complaints out of proportion, to justify his axing.
O'Keefe did admit he needed to be more compassionate. And he vowed to do better in the future. Speaking of his future…
BREAKING VIDEO: James O'Keefe addresses Project Veritas staff as he exits from the organization he founded following a high-profile board dispute. "Our mission continues on. I'm not done. The mission will perhaps take on a new name…" pic.twitter.com/0fZov5AXa3

— Charlie Kirk (@charliekirk11) February 20, 2023
Obviously firing O'Keefe is like killing the goose that laid the golden egg. Project Veritas is nothing without James O'Keefe. He created the company and was the edge of its spear. And this hit job won't stop him from doing what he does best, exposing corruption within the halls of power.
I wouldn't be surprised if there are numerous companies lining up to hire him. Chances are, though, he'll start something new… and groundbreaking.
Key Takeaways:
Project Veritas reportedly fired its founder and CEO, James O'Keefe.
In a video, O'Keefe exposes a possible conspiracy by some to remove him.
He revealed he was not done with his mission; he might start a new organization.
Source: Twitter, Twitter, Twitter, Twitter, Twitter