'Heavenly Trump' Wins Head-Turning Race – Horse Throws Jockey, Gives Away Lead to Donald's Namesake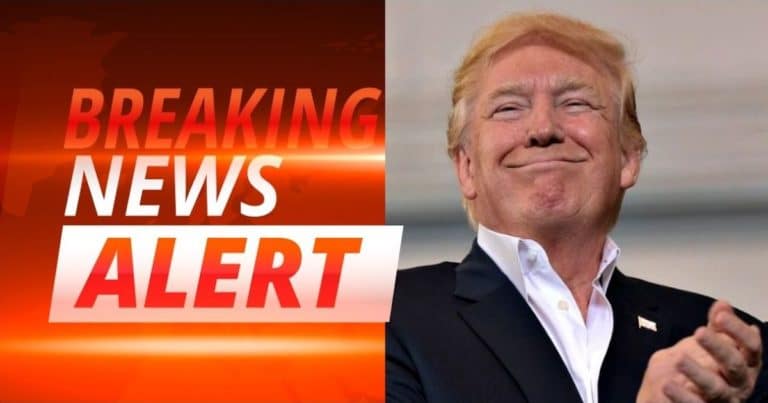 What's Happening:
Despite the media's ongoing hate for Donald Trump, people all over the world still adore him.
In fact, it appears one racehorse owner honored the 45th president by naming his animal, "Heavenly Trump."
And in a recent race, the horse won what appears to be a miraculous victory.
From The Sun:
The unthinkable happened in the final furlong when runaway leader Moro Flyboy jinked and threw jockey Simon Camacho-Benitez crashing into the running rail…

Camacho-Benitez bounced off the obstacle head-first and landed with a thud on the dirt as Heavenly Trump cruised past to win in the most ridiculous of circumstances.
Heavenly Trump was a distant second to leader Moro Flyboy and his jockey Simon Camacho-Benitez.
But just before they crossed the finish line, the jockey whipped his animal one too many times.
In a shocking display, the horse catapulted the rider head-first into the rail. This allowed Heavenly Trump to cruise into an easy victory.
Perhaps it was fate for the Trump horse to win the race. And even a strong lead by another horse wouldn't stop it from happening?
There are eerie parallels between his and Donald Trump's historic 2016 victory.
His rival, Hillary Clinton, thought the race was in the bag. But she made her own unforced errors (like using a private email server), opening the door for a stunning Trump victory.
The good news, for Moro Flyboy, is that neither it nor the jockey sustained serious injuries.
But the race will go down in history as one to remember.
Key Takeaways:
A horse named "Heavenly Trump" earned a surprise victory during a recent race.
The lead jockey whipped his horse too many times, leading to a crash.
Second place Heavenly Trump cruised into the lead to win.
Source: The Sun