Gavin Newsom Loses His Mind in Cali – He Just Canceled Walgreens for Following the Law in Red States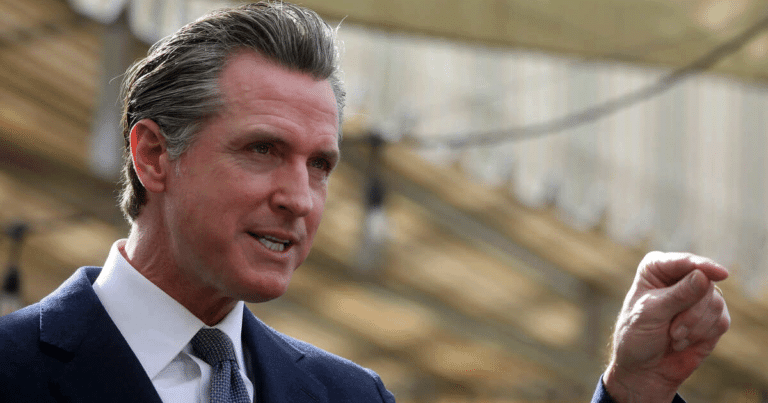 What's Happening:
For years, California Gov. Gavin Newsom has tried to distract from his own failures by attacking conservatives. His state is in freefall, as hundreds of thousands of residents flee to other parts of the country. It's getting so bad, that U-Haul has run out of trucks! But Newsom ignores that crisis–and an impending budget deficit–by attacking successfully-run states.
Thanks to many conservatives, red states have banned abortion. Not only that, but the so-called abortion pill–a cocktail of two drugs that have documented side-effects–cannot be sold in those states. Walgreens, one of the largest retail chains in America, announced it will comply with state laws and no longer sell those drugs. Newsom, outraged that this company was abiding by the law, decided to punish it.
California won't be doing business with @walgreens — or any company that cowers to the extremists and puts women's lives at risk.

We're done.https://t.co/OB10cYfm8H

— Gavin Newsom (@GavinNewsom) March 6, 2023
Newsom, the failed governor of the failed communist regime of California, announced that the state government will no longer do business with Walgreens. Like a spoiled, bickering child, Newsom is "punishing" Walgreens, despite the fact the company is still selling the abortion drugs in California.
The company is complying with state laws, in those states. Here is a shocker, there are other states other than California! And they have the right to pass laws that affect everyone in those states. If Texas or another red state bans dangerous abortion-inducing drugs, Walgreens has to comply–or risk facing fines and other consequences.
But Newsom seems to think he's governor of America. He is trying to punish Walgreens, as if the company has the power to overturn other states' laws. What Newsom is trying to do is coerce Walgreens into defying state laws, in an attempt by Newsom to indirectly control other states.
What does that sound like to you? Oh, year, tyranny (not to mention a violation of the Constitution).
That might sound far-fetched, but that is really what Newsom is doing. He has no right to interfere in laws passed by other states, but that's what he's doing.
In reality, Walgreens cannot defy laws passed by conservative states. But it can fire back at Newsom and shut down its stores in California. Many businesses, big and small, have fled West Coast states for much less. Walmart literally closed every store in Portland, because the city has become a liberal hellscape.
Walgreens can send a message to Tyrant Newsom and end its relationship with that communist land for good.
Key Takeaways:
CA Gov. Newsom vowed to end business with Walgreens over its compliance with other states.
Walgreens will not sell "abortion pill" in states that have outlawed their use.
Newsom appears to be trying to control other states' laws, through this store.
Source: Twitter