Federal Judge Orders Capitol Defendant Released – Inspection Claims D.C. Detainees Were Mistreated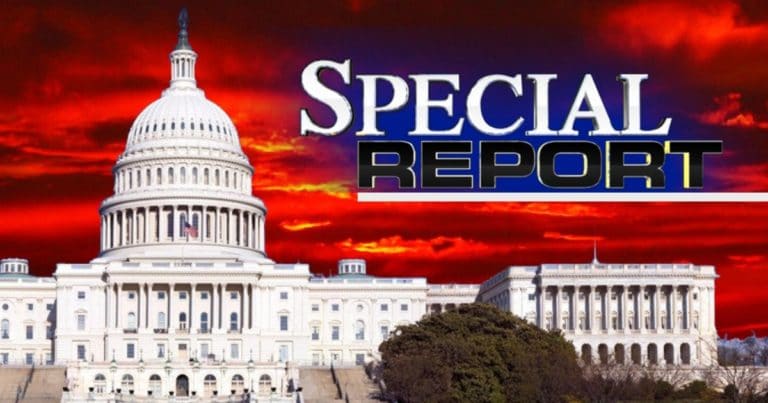 What's Happening:
If you turn on the mainstream media, you will see them continuing to milk the events of January 6 for all they are worth. Most Americans have already forgotten about all that and are more outraged at Biden's ongoing failures.
But Democrats in D.C. seem to be throwing the book at Americans for simply being in Washington on that day.
Federal law enforcement apprehended numerous citizens in the weeks and months that followed. Despite legal experts saying they committed at best misdemeanors, they are apparently facing years of jail time.
But things were worse off than we thought. A surprise jail was inspection was done, and a federal judge was forced to take action after what he found. From The Daily Wire:
Following an impromptu inspection of the D.C. jail, a federal judge has ordered the release of January 6 defendant, Christopher Worrell, over the mistreatment of detainees…

Lamberth called the jail conditions "deplorable" and "beyond belief," ordering Worrell transferred immediately to another jail and then released home to start cancer treatment, the report outlined.
A judge ordered one of the defendants to be moved to another jail and then sent home, given he is being treated for cancer. But it was more than just his diagnosis that triggered this response. A surprise inspection by U.S. Marshals revealed that the jail was in "deplorable" conditions.
Among the many shocking things they discovered, jail staff often shut off water to cells for "punitive reasons." Prisoners were without water for days. Toilets were clogged. One inmate who had been pepper-sprayed could not even wash his face, leading to an infection.
Mind you, this isn't going on in some third-world country, but in Washington, D.C.
On top of that, the D.C. prison staff were "antagonizing" inmates, threatening them if they cooperated with the Marshals. Things were so bad, the judge is calling on the DOJ to open a civil rights investigation into the conditions. He held two officials in contempt of court for also delaying medical treatment to Worrell.
Such actions are indefensible. This man is suffering from cancer. Anyone who has family members battling this disease knows that every day counts. How long was he denied basic care? Can he even recover from his ailment, thanks to the actions of these officials?
If his condition does get worse or, God forbid, he passes, then this facility is in big trouble. His family could have grounds to sue, over how they treated this American citizen.
This is yet another dark shadow over a trial that has already shocked and disgusted the country.
Key Takeaways:
A judge ordered the release of a January 6 defendant after gross mistreatment.
The D.C. prison was shutting off water to prison cells, as a form of punishment.
Officials refused to treat the defendant, who is suffering from cancer.
Source: Daily Wire