Federal Court Shuts Down President Biden – Fifth Circuit Strikes Down Forcing Doctors to Perform 'Conversion' Surgeries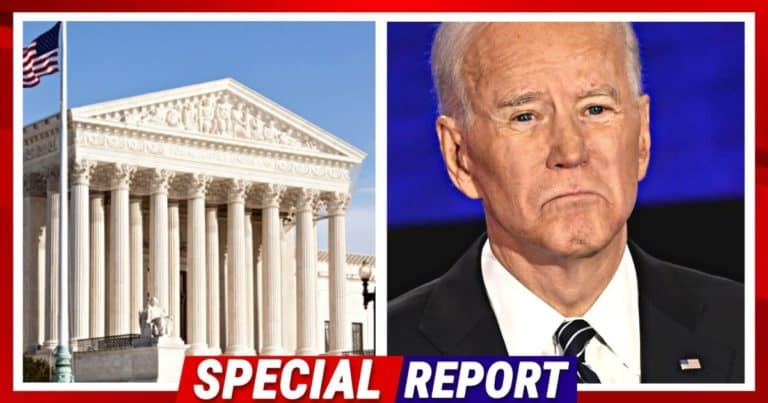 What's Happening:
It's no secret that the Biden administration is a "Trojan horse" for the left's most extreme agendas. Those include the far left's plan to push radical views onto children, both in schools and hospitals.
Biden even tried to force doctors to perform surgeries that would violate their deeply-held beliefs. But a federal court just gave Americans another victory.
From The Federalist:
A federal court on Friday struck down Biden's Department of Health and Human Services' attempt to force doctors to perform mutilative transgender surgeries against their religious beliefs and conscience objections…

HHS originally mandated that physicians perform wrongly named "sex-reassignment" surgeries as part of Obamacare in May 2016. "The requirement would have forced doctors to perform these procedures on any patient, including on children, even if the procedures went against their conscience and professional medical judgment," Becket said following Friday's ruling.
Can you believe this? Biden was trying to use Obamacare to require doctors to perform "sex-reassignment" surgeries—even on children.
A Catholic healthcare network, along with a group of 19,000 professionals, sued.
And the Fifth Circuit Court of Appeals struck down the HHS rule, saying it violated the law.
This means, that doctors can't be forced by the government to perform procedures they view are harmful or wrong.
That flies in the face of the left's current agenda, which seems to be to force Americans to accept transgenderism as normal.
Anyone that disagrees with this view is labeled a "bigot" or "transphobic."
As usual, the left refuses to hear anyone's competing views on an issue. Instead, they resort to insults, intimidation, and abuse of government power.
Biden has become the left's champion of this issue (although we doubt the old man has any clue what he is doing).
He has tried to force schools into teaching the left's version of gender identity, on threat of withholding school lunch funding.
Florida was one of the first states to push back, passing a law that banned this teaching in lower grades.
Key Takeaways:
A federal court ruled against the HHS, which tried to force doctors to perform transgender surgeries.
The court ruled that Biden could not force doctors to perform procedures that violated their convictions.
This ruling came after over 19,000 medical professionals sued the Biden administration.
Source: The Federalist