FBI Raid Judge's Closet Swing Wide Open – He Gets Linked with Obama, Epstein and Disparaging Trump Remarks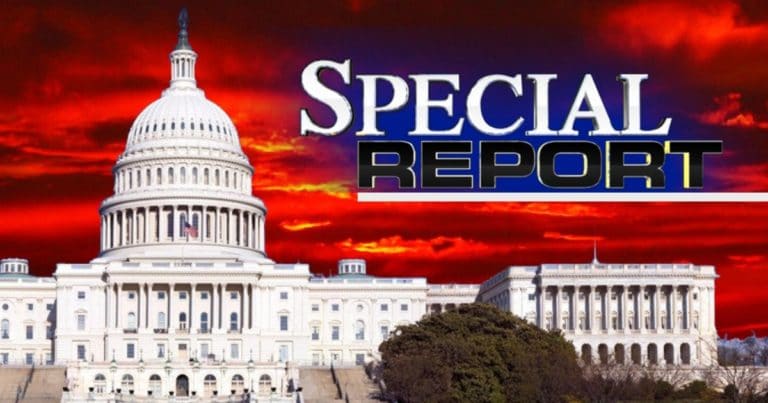 What's Happening:
Plenty has already been said about the unprecedented FBI raid on Trump's home. It's hard for many Americans to believe this shocking event was done for any reason other than politics.
And that suspicion only gets deeper, when we look at the judge who approved of the raid. Was this an unbiased, impartial judge who was pursuing justice?
Eh… not exactly.
From Fox News:
The federal judge who reportedly signed off on the raid at former President Trump's Mar-a-Lago residence donated thousands of dollars to former President Barack Obama's presidential campaign and victory fund in 2008.
The judge, Bruce Reinhart, who signed off on the warrant, was an Obama supporter. He gave $1000 to Obama's 2008 campaign and $1000 more to the Obama Victory Fund.
So… I'm guessing he's not a moderate? But it gets so much worse.
From New York Post:
The Florida federal magistrate judge… left the local US Attorney's office to rep employees of convicted pedophile Jeffrey Epstein who had received immunity in the long-running sex-trafficking investigation of the financier.
And if that isn't suspicious enough, here's what he's said about Donald Trump.
From Daily Wire:
Bruce Reinhart… apparently denigrated then-president-elect Trump in 2017 via Facebook…

"Thank you, Robert Reich, for saying what many of us feel, 'John Lewis is the conscience of America. Donald Trump doesn't have the moral stature to kiss John Lewis's feet,'" Reinhart added. "Or, as Joseph Welch said to Joseph McCarthy, 'At long last, have you left no sense of decency?'"
The argument that the raid on Trump's home wasn't politically motivated took a hit when we learned about the judge who signed off on it.
Florida Federal Magistrate Judge Bruce Reinhart is being named as the one who approved the unprecedented and shocking raid.
And we are learning that he was an ardent Obama supporter, donating $2000 back in 2008 to help him get elected.
He also previously represented employees of Jeffry Epstein, while the man was being prosecuted.
But if there is anything to cast doubt on his objectivity as a judge, it's supposed posts he made against Donald Trump back in 2017.
Reinhart apparently slandered the then-President Elect over comments Trump made about John Lewis.
The judge revealed his bias against Trump by praising Democrat Lewis and insulting the future president.
The man also shared content from accounts like "WokeFolks" giving us an indication of his political leanings.
Should a man with such a heavy political bias be allowed to sign off on warrants against people he clearly doesn't like?
How can we allow men with such conflicts of interest preside over our courts? Perhaps Republicans shouldn't wait to launch an investigation.
Key Takeaways:
The judge who approved the FBI raid of Trump's home donated to Obama's campaign.
Bruce Reinhart previously represented former employees of Jeffrey Epstein.
He also posted anti-Trump attacks online, as well as woke content.
Source: New York Post, Fox News, Daily Wire