Elon Musk Sends Zuckerberg Reeling – Twitter Just Fired All Its Rounds at Meta Over Their Latest Launch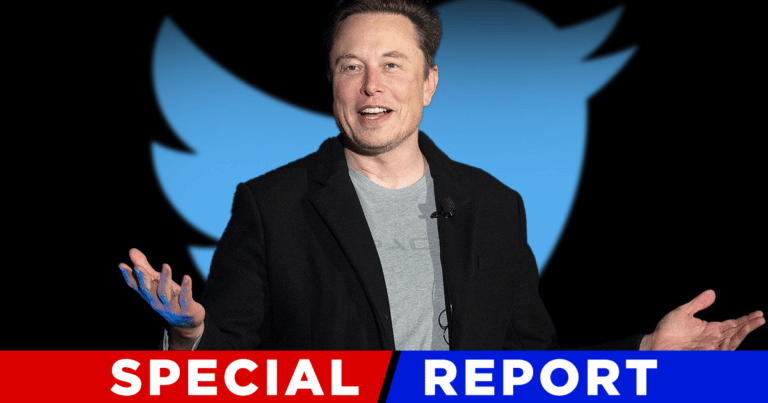 What's Happening:
Do you remember a world before social media? It was, idyllic and peaceful, right? Well, I guess not. Social media giants like Facebook and Twitter haven't really solved the world's problems, but they're not the source of most of them either.
They have definitely made the world, smaller, bringing us closer together and closer to the news of the day. Twitter has been a major rival of Facebook, and apparently the owners are even planning a future cage match.
But they have already gotten into a business-style cage match over Zuckerberg's launch of the "Twitter-killer" named Threads. Elon Musk is throwing some heavy accusations at the rival. From The Post Millenial:
Elon Musk's Twitter has reportedly threatened to sue Meta over its new Threads app, claiming the social media rival used Twitter's trade secrets to create the app.

In a Wednesday letter to Meta CEO Mark Zuckerberg obtained by Semafor, a lawyer for Twitter said that company "has serious concerns that Meta Platforms (Meta) has engaged in systematic, willful and unlawful misappropriation of Twitter's trade secrets and other intellectual property."
As Musk pointed out in his comments, he sees a big difference between marketplace competition, which he gladly welcomes, and breaking the rules to get a leg up on him. And Musk's serious accusations point to the latter.
At this point, news sources are claiming there are no former Twitter employees on the engineering team of Threads. That assertion from Facebook doesn't necessarily prove anything, but when the concept looks similar and the stated purpose of Threads is to take down Twitter, maybe someone needs to look into these accusations.
The opening day of Threads added some 30 million users, although that's not surprising given Meta's current user base on Facebook and Instagram. The new conversation on the platform was all about itself and taking down Twitter.
It remains to be seen whether people will seriously use the app and give it the unique culture and flavor that the other platforms have. At the moment, it is very white and very bland, kind of like the man behind it all.
I don't know about you, but until Threads gives us some reason to switch over, I'm pretty satisfied with the social media options I have—and trying to limit them as much as possible in my life.
Key Takeaways:
Mark Zuckerberg lanched 'Threads,' a Twitter competitor, this week.
Twitter's CEO, Elon Musk, threatened to sue Meta, claiming its trade secrets were used on this competing product.
Source: The Post Millenial