Disney's 'Little Mermaid' Goes Woke – In Live-Action Remake, They're Changing the Words to 'Kiss the Girl'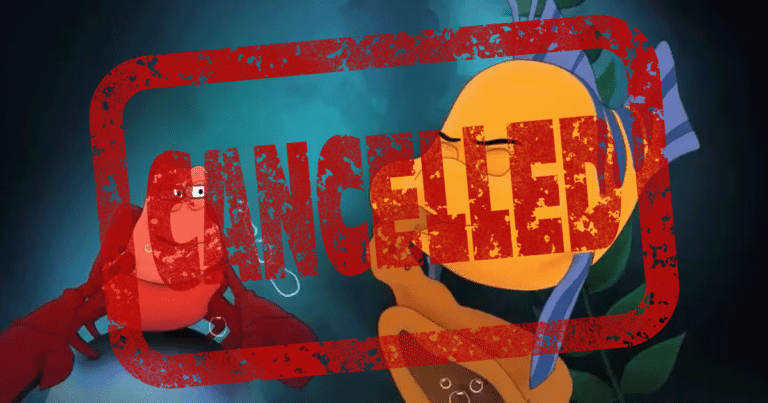 What's Happening:
By this point, you should know that Disney is no longer in the business of making family-friendly content. The radical, woke company has drawn a line in the sand. Their goal is to force woke politics onto Americans by any means necessary.
And that includes their unnecessary remakes of Disney classics.
Fans were upset that they were remaking The Little Mermaid already. But now, we are learning just how woke this train wreck of a film is going to be. Not only can we expect woke messaging all throughout, but they will even rewrite one of your favorite songs, so as not to offend.
From Daily Wire:
Disney has altered the lyrics in two songs in the upcoming "The Little Mermaid," with composer Alan Menken confirming that the lyrics have been changed.

Menken told Vanity Fair that the song sung by Sebastian the crab, titled "Kiss the Girl," has been changed so that the audience knows Prince Eric would never "force himself on Ariel."
Give me a break. I've seen the original Little Mermaid many times over the years. Not once did I–or anyone else–think the song "Kiss the Girl" was suggesting that the kind Prince Eric was "forcing" himself onto Ariel.
Yet the limp-wristed feminists who run Disney today fear the original song suggested the prince was some kind of predator who was trying to abuse Ariel. Even though we all know he was in love with her and would never do that.
This is what happens when you drink the woke Kool-Aid. You become a moron who assumes everything and everyone is a monster out to get you. Even a sweet movie about a mermaid and prince is polluted by feminist dogma.
That's just icing on the cake of a film that will be loaded with woke messaging. Disney has vowed to push LGBT characters in all of their films, so we can expect that too. Recently, Disney has lost billions over its woke agenda.
But they haven't seemed to learn a thing. More and more of its content is unwatchable, as Americans tune out. Disney has been forced to lay off thousands, unwilling to admit its woke agenda is turning viewers away.
Key Takeaways:
Disney is rewriting a Little Mermaid song to fit in with its woke agenda.
"Kiss the Girl" is getting rewritten so Eric doesn't seem to be "forcing himself" onto Ariel.
The movie company has gone full woke and has been losing billions.
Source: Daily Wire