Disney Executive Just Defected to the 'Dark Side' – Caballero Just Got Hired by Conservative Powerhouse Daily Wire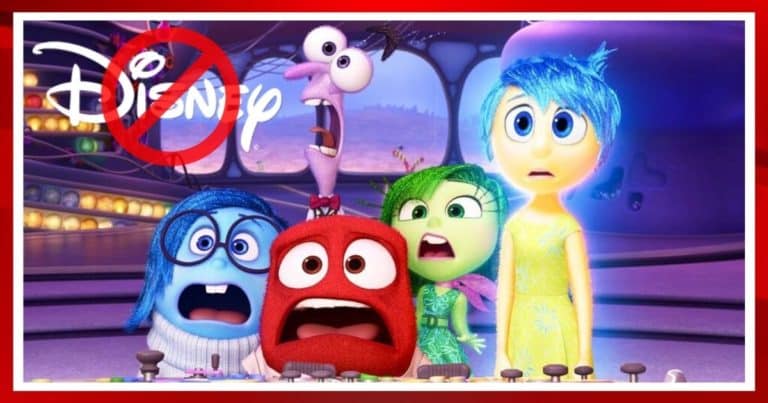 What's Happening:
Americans have watched as Disney turned increasingly leftist over the years. These days, the once beloved company is pushing radical "woke" politics.
That hasn't helped them at all. Movies are tanking and subscriptions to their streaming app are down. And now, one of their former executives is joining a booming conservative outlet.
From The Western Journal:
On Wednesday, The Hollywood Reporter reported that [Eric] Caballero, a veteran of the Walt Disney Co., was joining The Daily Wire as chief marketing officer.

The move comes as the conservative outlet — best known as home to commentators such as Ben Shapiro, who co-founded the company, and Matt Walsh — seeks to solidify its move as an entertainment provider.
This is pretty big news. Eric Caballero, who formerly worked for Disney, is now joining Daily Wire.
Caballero will be the conservative outlet's chief marketing officer. The company said that he will be leading their marketing efforts for The Daily Wire+, their streaming platform.
Daily Wire is Ben Shapiro's baby, known for conservative news and commentary. But it has recently begun making movies, as part of a crusade to rival "woke" Hollywood.
Their entertainment offerings are part of a paid streaming service that competes with the likes of Netflix and Disney+.
Daily Wire has been able to pull other big names for their company. It recruited another Disney name, Gina Carano—of Disney's The Mandalorian.
They also recently made a deal with noted speaker Jordan Peterson, who will be producing exclusive content for the company.
But for a top executive from Hollywood to ditch La, la land to join a conservative outlet? That could be signs of a major sea change in our culture.
A talent like Caballero could help the company dominate in the marketing sphere, drawing in more and more users.
It might not be very long until Daily Wire is rivaling some of the biggest names in news and entertainment.
I don't know for sure, but Disney should be getting worried right about now.
Key Takeaways:
Former Disney executive Eric Caballero is joining the Daily Wire.
He will be their chief marketing officer.
This comes as conservative companies begin rivaling "woke" corporate America.
Source: The Western Journal