Disney Suffers Crippling Double-Whammy – After Box Office Blow, Stocks Tank and Business Separation on Horizon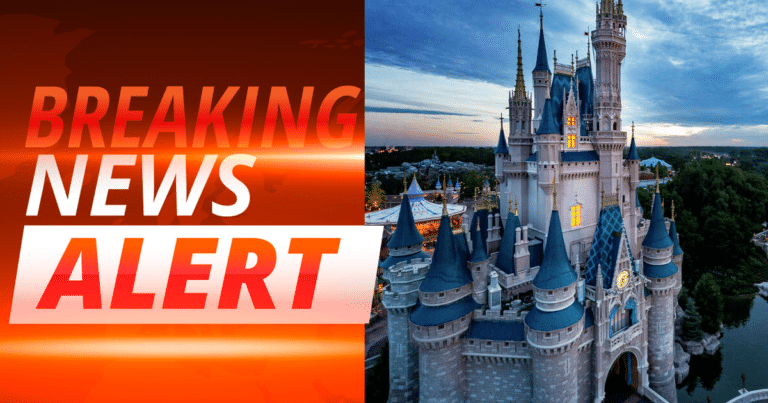 What's Happening:
As we keep saying if you "go woke" you "go broke." Big companies don't believe us, but they are learning the hard way. That is definitely true for Disney, which has one of its worst years on record. And it happens to be the same year it attacked Florida over a parental rights law, and pushed LGBT characters in major movies.
We know its streaming service has lost one and a half billion dollars. But it seems Disney expected the Avatar sequel to save them at the end of the year. But woke director James Cameron's fill has stumbled, big time.
From Breitbart:
Director James Cameron's Avatar: The Way of Water is underperforming at home and worldwide, at least for right now.

Expectations of a $150 to $175 million domestic opening fell short with just $135 million.

Expectations of a $500 million worldwide opening fell short at $400 million.
Because of this massive disappointment, Disney stocks are falling
From Market Watch:
Disney shares DIS, 0.99% sank nearly 5% to their lowest level since March 2020 on Monday, after the blockbuster sequel and one of the priciest movies in Hollywood history fell short of the hype in its opening weekend. "Avatar: The Way of Water" hauled in $134 million domestically and had the second-largest global opening of 2022, but fell short of tracking estimates based on advance U.S. ticket sales and disappointed in one of the biggest markets for the franchise, China.
And now, the worst seems to be happening. Experts are urging Disney to sell off major parts of its company in what could be a fire sale.
From Hollywood Reporter:
"We think Bob Iger is returning to Disney to make big changes. Spinning [off] ESPN/ABC is the best path forward, and we see it as a reasonably probable late-'23 event." Wells Fargo analyst Steven Cahall opened a Tuesday report on The Walt Disney Co., led again by Iger as CEO, with a big call that is certain to cause debate.
After a terrible year, experts think Disney will be forced to "spin off" ESPN and ABC to save itself. Selling off these two companies could bring relief to the sinking company and even bring in some cash.
Nobody would have expected Disney, of all companies, to be suffering. But never underestimate how far a company can fall, when it embraces far-left politics. Disney wouldn't be in this crisis if it didn't defy millions of fans to push woke content.
But now, its streaming service is flopping. Its big-budget movies are underperforming. And Disney might be forced to lose parts of its company to survive. This is a valuable lesson for every major company that thinks it can use its power to push wokeness onto Americans.
It doesn't work. And you will go bust. How many times do we have to say that before people start listening?
Key Takeaways:
Disney stock is dropping after the company went woke this year.
Major films like Avatar 2 have failed to meet expectations.
Experts say the company will get rid of EPSN and ABC.
Source: Breitbart, Hollywood Reporter, Market Watch