Days Before Critical Virginia Election – Democrats Move To Change The Swing State's Voting Rules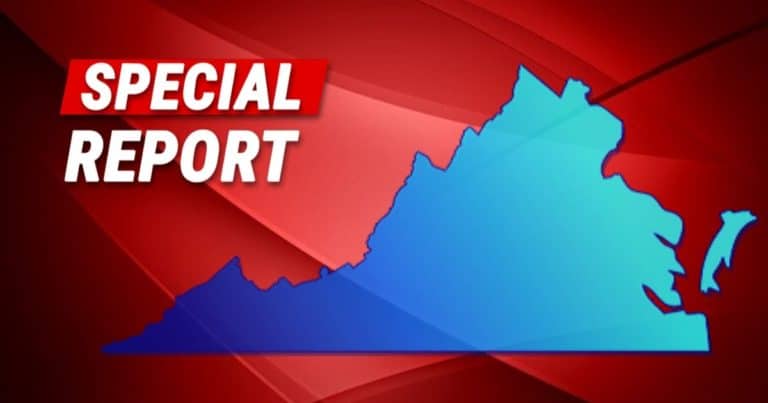 What's Happening:
An intense battle for Virginia's governor seat is taking place. And despite the state being weighed down by the D.C. swamp, a Republican could nab the election. So, of course, Democrats are trying to steal the race.
Republican Glenn Youngkin is polling very well. The race could be close, with the conservative beating former governor, Democrat Terry McAuliffe. And although people have already been voting early, Democrats are trying to make a last-minute move to gain an advantage.
From Spectator:
Sure enough, the Democrat-dominated Fairfax Board of Supervisors has asked Gov. Ralph Northam to waive the witness signature requirement that Virginia law stipulates for all absentee ballots. Board Chairman Jeffrey McKay insists that the waiver is necessary due to the threat of COVID-19, yet cases are declining…

"Witness signatures are important as they provide another line of defense against voter fraud."
Democrats in Virginia are trying to remove a witness signature requirement for absentee (mail-in) ballots. Although people have been sending in ballots for weeks, suddenly now they want to remove this rule.
They say it is because of COVID fears, even though the state is witnessing a decline in infections.
This rule is required by Virginia law because it verifies the voter is who they say they are. They need to provide a witness's signature to prove they are legally able to vote. You can see what would happen if they removed this rule.
By not requiring a signature, certain folks (and groups) can churn out hundreds or thousands of fraudulent ballots. It will be that much easier to swing the election since all those forged ballots won't need a witness saying they are valid.
This last-minute change empowers cheaters to produce a large number of ballots, to make sure McAuliffe beats Youngkin. You don't think that can happen? You need to review some recent history.
Republicans are blasting this change as an attempt to manipulate the election. But because corrupt Democrat Ralph Northam is governor, it will most likely happen. Which will cast the ultimate election results into question.
Key Takeaways:
Democrats are pushing to make a last-minute change in VA's governor race.
They want to remove the witness signature for absentee ballots.
Such a move will make it easier to commit massive voter fraud.
Source: Spectator