Days After Biden's Border Problem Worsens – The Next Caravan Plans Its Arrival In A Matter Of Days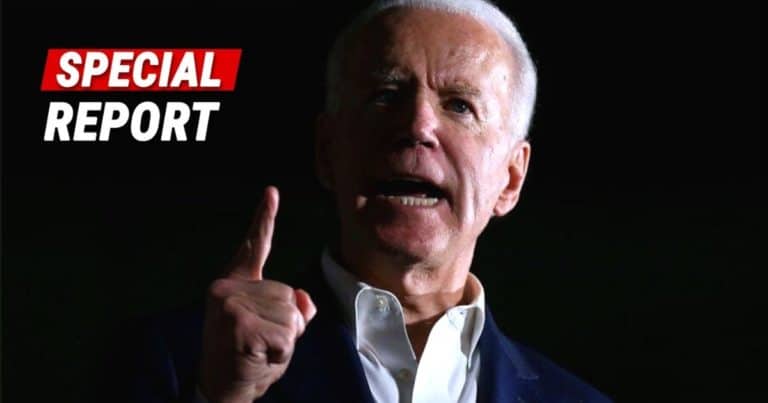 What's Happening:
Joe Biden's border crisis is only getting worse. Don't buy what he or the media claims. Remember those 15,000 Haitians hiding under a bridge? Yeah, Biden was forced to admit that most of them—around 13,000—made it into the country.
This, after he promised they'd all be deported.
Because Biden failed to enforce our border laws, we all know what will happen next. Migrants from all over the world will think that Biden is rolling out the red carpet for them. More will rush the border, demanding entry.
Oh, look it's already happening.
From YouTube:
Fox News' Jeff Paul reported that "another migrant caravan heading north," could be at the border within the next month, during a segment on Fox News' "Fox News Sunday" with Chris Wallace on 9/26/2021.
Reports are coming out that another caravan of 20,000 migrants just made it over the Southern border of Mexico. Some are saying they will quickly move through that country, reaching the U.S. within the next month.
Just on schedule, according to Biden's plans.
Under Trump, Mexico would have done something about this. They were obligated to prevent migrants from crossing into their country. Their Southern border is much smaller and easier to police. Yet under Biden, Mexico has no incentive to stop these invaders from marching toward the U.S.
We have no idea where these people are coming from. They could be from Latin America. Or Haiti. Or maybe even Africa or Asia (as many before them were). But we do know that Biden has no plans to prevent them from coming over or deporting them.
And we know why.
Many have accused Biden of doing this on purpose, to welcome more border jumpers into our country. Biden isn't interested in enforcing our immigration laws, because Democrats need migrants to win elections.
They don't seem concerned about the damage unlawful immigration does to our country. They do seem to be focused on pumping our electoral demos with new people who will blindly vote for the left. (That's why they are so opposed to voter ID, by the way.)
The only way this will end is if we get these clowns out of D.C. But that won't happen until 2022.
What do we do until then?
Key Takeaways:
Another migrant caravan is headed for the country, this one is 20,000 strong.
This comes after Biden refused to deport the 15,000 Haitians who jumped the border.
Biden seems to be deliberately ignoring immigration laws and agreements with Mexico.
Source: YouTube