Longtime Clinton Agent Just Got Charged – Authorities Issue Arrest Warrant On Bachar For Pocketing Millions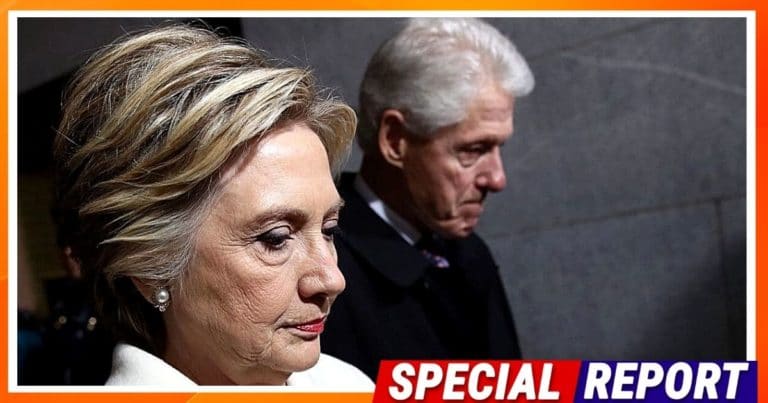 What's Happening:
You don't have to wait long before someone close to the Clintons gets outed for something that raises eyerbrows. It seems that the people closest to this former presidential couple just can't keep out of the spotlight, 20 years after they left the White House.
Yet somehow, we are supposed to believe Bill and Hillary are clean? Right.
The latest Clinton ally in the hot seat is a real doozy. This man served Bill in the White House and Hillary in her "Foundation" and 2016 campaign. What has he been up to lately? Oh nothing, just cheating companies out of millions.
From The Washington Free Beacon:
Authorities in Denver have ordered the arrest of Steve Bachar, a longtime Clinton operative and "socially responsible" investor who has been charged with felony theft and securities fraud…

Bachar is accused of stealing as much as $1 million and lying to an investor "in connection with the offer, sale or purchase of a security"…

In 2020, at the height of the COVID-19 pandemic, Bachar allegedly pocketed nearly $2 million from health care companies that believed they were purchasing life-saving personal protective equipment such as masks and gowns.
Steve Bachar served the Clintons in the White House, their Foundation, and Hillary's campaign. Now, he is charged with criminal allegations for felony theft and securities fraud. Before that, he was accused of stealing millions from companies he promised to sell personal protective equipment.
Denver authorities issued an arrest order for Bachar, over a charge that he cheated $1 million from an investor. Bachar had set up a "socially responsible investing" firm called Empowerment Capital Management. Yet it appears this firm was only good at taking money from people and putting it in Bachar's pocket.
Even worse than that, it appears, was what he did in 2020. He promised to provide health care companies with N95 masks—the life-saving equipment desperately needed by doctors, nurses, and other workers. He allegedly took money from these companies… but never delivered the goods. A court ordered him to pay $4.5 million in return but has never done so.
We can't say if the man is really guilty of what he's being charged with. But it might not be a coincidence. This guy probably learned how to cheat from the best. But unlike the Clintons, he's not powerful enough to evade law and justice.
Key Takeaways:
A close Clinton ally is being charged with felony theft and securities fraud.
Steve Bachar allegedly stole money from investors and health care companies.
He previously served the Clintons in the White House and Hillary's campaign.
Source: The Washington Free Beacon