After Caravan Smashes Through Mexico Blockade – Trump Warns America That Biden Will Do Nothing About It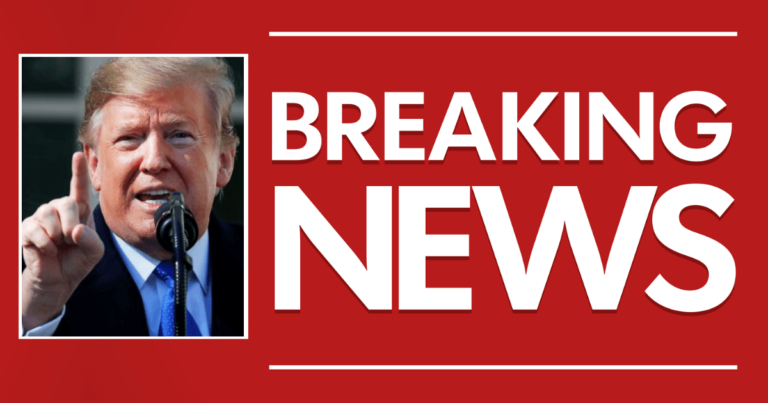 What's Happening:
With each passing day, Biden's border crisis gets more and more dire. The media is telling you very little about what is happening.
Drug cartels, human traffickers, and worse are crossing into the country, with very little resistance. Experts say well over one million people will enter the country by year's end.
And it's getting worse. From France 24:
Several thousand migrants from Haiti, South America and Central America set off from southern Mexico headed north on Saturday, clashing with law enforcement trying to hold the caravan back…

A highway checkpoint in Tapachula with some 400 law enforcement officers aimed to block their path, but many migrants managed to break past. A Reuters video showed people carrying backpacks and with children on their shoulders pushing through a cluster of officers in anti-riot gear who attempted to contain the crowd.
A massive caravan made it past Mexico authorities and is heading toward our country. Will our law enforcement turn them away? Unlikely. Now Trump is calling out for sanity.
From Twitter:
"The largest caravan in history is coming towards us, and we are totally unprepared and doing nothing about it. Complete the wall and get tough. Our Country is being systematically destroyed before our very eyes!" – President Donald J. Trump
Donald Trump warned that the "largest" caravan we've seen yet is headed toward our border. But our border agents and DHS are unprepared and will "do nothing" to stop these invaders. Trump slammed Biden, saying he is "systematically" destroying our country.
The 45th president ended by saying we need to "complete the wall and get tough." But that is unlikely to happen, while Joe Biden is in the White House and Democrats run Congress. While Americans suffer from one crisis after another, Democrats are wasting time trying to pass a massive spending bill.
They are fiddling in D.C. as the nation is burning. Criminals and welfare leeches are walking across the border with no confrontation. Biden welcomes them in, sets them loose, without even a court date. Sleepy Joe has no intentions of deporting these people.
And because of that, more will come.
How long before our borders are completely destroyed? How long before our communities, neighborhoods, and homes are devastated?
Key Takeaways:
A massive caravan from Haiti broke through a Mexican barricade.
Donald Trump warned that they are headed for the U.S. and we are "unprepared."
The 45th president warned that America needs to get tough, or else.