Capitol Police Turns Heads with Concerning Job Listing – They Are Trying to Hire Their Own Federal Prosecutors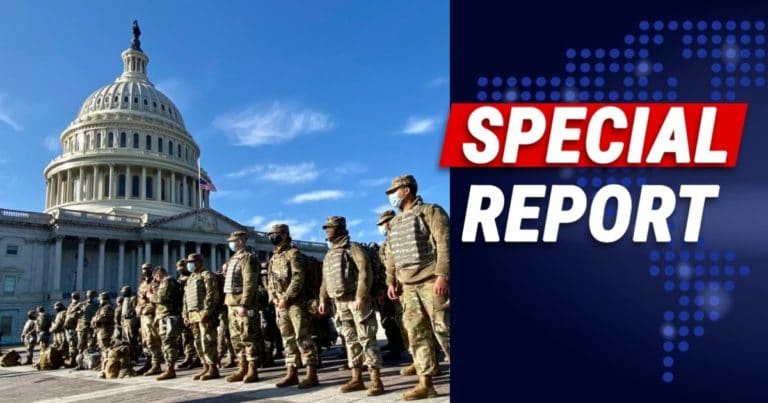 What's Happening:
Plenty of questions have been raised about the Capitol Police, since January 2021.
We once learned Pelosi had them set up offices across the country to investigate Republican-held meetings.
That's suspicious enough. But a new job listing by the Capitol Police might have violated the Constitution.
From Fox News:
A new listing on a federal government job board is raising constitutional questions, as Capitol Police are looking to hire their own prosecutors…

Notably, the agency listed for the prosecutor's job is the Capitol Police, not the Department of Justice. Therein lies the problem, according to Mike Davis, founder of the Article 3 Project.

"It is constitutionally wrong to have prosecutors report to law enforcement. It should be the other way around," Davis said.
Uh-oh. The Capitol Police listed a job opening for a "Special Assistant United States Attorney."
The post describes the position as a federal prosecutor who will go after people "who have engaged in threats and/or acts of violence against Members of Congress, their staffs, United States Capitol Police employees" and so on.
The listing names the Capitol Police as the group that listed the job, not the Department of Justice.
The problem? Police aren't supposed to hire their own prosecutors. Law enforcement answers to prosecutors.
Police submit evidence they have lawfully acquired to lawyers, who—working out of a separate department—pursue charges against alleged offenders.
So, why is a police force—which answers only to two people—seeking to hire their own prosecutors?
Why isn't this a job under the Department of Justice? Could it be that Capitol Police, on the advice of Pelosi or others, is trying to build their own para-DOJ?
Have House Democrats found a loophole to get around the Constitution and Biden's DOJ?
We know that Pelosi was using the Capitol Police to investigate—perhaps spy—on House Republican offices in various states.
Is she now trying to help arm Capitol Police with prosecutors who do not answer to the usual chain of command?
Those are some concerning questions. And we need answers.
Key Takeaways:
Capitol Police are apparently trying to high their own federal prosecutors.
A new job post listed the Capitol Police, not the DOJ, for this new job.
This comes among other questions about the Capitol Police's activities.
Source: Fox News