California Suffers Historic Self-Inflicted Disaster – The "Golden State" Is Ironically Facing a $25B Budget Deficit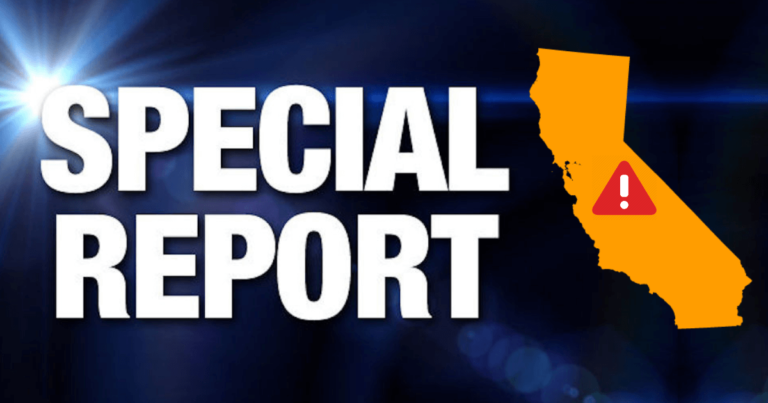 What's Happening:
Remember when Gov. Newsom of California bragged about how great his state was? He even put up billboards in other states, urging people to move from Texas and Florida to the once Golden State. In fact, the man bragged that California had a $98 billion budget surplus.
Wow. I guess all that cash can go into rebuilding California's infrastructure, hiring new cops, lowering taxes, and making life better for all residents–oh wait, the money's already gone.
From Breitbart:
The State of California will suffer a $25 billion deficit in 2023-2024, despite enjoying a record-setting $98 billion budget surplus this year, according to new analysis from the nonpartisan Legislative Analyst's Office.

The Legislative Analyst's Office explained that the deficit could be even worse, if a recession is particularly bad…

The state was so flush with cash that Newsom sent lower-income households a "Golden State Stimulus" before his recall election last year, and sent them $400 checks to offset higher fuel costs before this year's election.
How ironic. After boasting about a $98 billion surplus, California is poised to be in the red to the tune of $25 billion next year. I guess Newsom should have held on to some of that cash, instead of using it to bribe voters before his recall.
California is facing such dire straits because it–perhaps more than any other state–is sensitive to shifts in the national economy. California had so much cash, thanks to pro-economic moves by President Trump and a massive influx of money under Joe Biden.
But that cash runs out, Gavin. And the impending recession, coupled with hundreds of thousands of residents moving out, is resulting in disaster. Much of California's tax revenue comes from heavy taxes on a small group of rich folks in Silicon Valley and Hollywood.
If the economy struggles, it impacts those groups first. And rich liberals have a way of avoiding paying their taxes, especially when recessions hit. The rest of the state's residents are just struggling to pay their rent. They can uphold California's reckless spending. So, in a very short time, the state could be out of cash.
What's particularly hilarious about this news is that California has spent years driving industry and job-creating businesses away. Manufacturers have fled California. Businesses have flocked to states with lower taxes. And workers are moving to states with zero income tax.
And that's not even talking about Newsom's anti-energy "green" agenda, which has shut down CA's fossil fuel industry.
Key Takeaways:
California is facing a $25 billion deficit in the coming fiscal year.
The state previously had a $98 billion surplus, thanks in part to government bailouts.
Newsom burned through that cash with reckless spending.
Source: Breitbart