California Governor Unveils His 2024 Intentions – Newsom Claims as Long as Biden Is Running, He Won't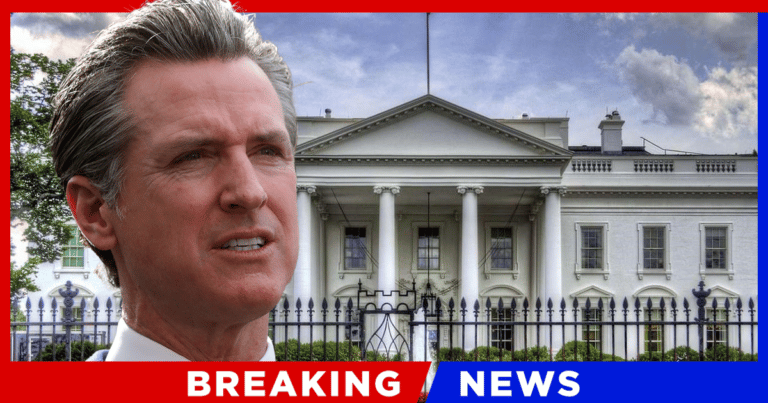 What's Happening:
The 2024 Election is still two years away. But that hasn't stopped Americans from speculating on who will be running. We know Trump is vying for the GOP nomination, but that is far from a done deal. A big question, of course, is will Joe Biden try for another term?
Biden is 80 years old and far from healthy. Only the most dishonest person will deny he is not well. But the man has said several times he plans on running. There seem to be a few Democrats (all far-left lunatics) who are ready to jump in and challenge him. One familiar name has been floated as a possible Democrat replacement.
This is what he's said about his 2024 plans.
From Politico:
But Newsom wants the word to go forth: He's not going to challenge President Biden for the Democratic nomination in 2024…

His message to Ron Klain and Jill Biden over the summer — when he visited Washington amid growing speculation, and considerable West Wing irritation, that he was plotting a primary challenge — was to count him as a firm supporter of Biden's reelection: "I'm all in, count me in," he said he told them.
Sure, Gavin. We believe you.
The governor of failed California reportedly told everyone who could hear him that he will not be challenging Joe Biden–that is if Biden runs in 2024. Newsom appears to be going out of his way to let everyone know that…
Even though, nobody asked him.
Newsom is responsible for titanic failure in the once-Golden State. Hundreds of thousands of residents have fled from CA to Texas, Florida, and beyond on his watch. Homelessness, rampant crime, and skyrocketing costs have driven so many people out of California that they lost two seats in Congress.
And people thought this dummy was going to run for president?
Hey, Biden is bad, but Gavin needs a few more years to polish his reputation if he thinks he can run for president. California is a failed state, no matter how you slice it. They are facing a shortfall next year by billions of dollars.
Newsom will need to take the next few years to hide his failures and reinvent his image. That gives him until 2028 to try to make a play for the White House. Let Biden fumble along for another term. That will make Newsom look really good if he can get his act together by then.
Meanwhile, Florida's Gov. Ron DeSantis is so successful, the state is thriving despite Biden's inflation and looming recession. He's wiped out Democrat candidates this year (as Republicans made in-roads in Newsom's California).
There is a reason Newsom fears DeSantis so much. If DeSantis runs and wins in 2024, Newsom will have no shot at running in 2028.
Key Takeaways:
California Gov. Gavin Newsom said he is not running in 2024 if Biden is.
Some speculated the governor of failed California would try for the nomination.
Biden's health is failing, but he continues to say he is running in 2024.
Source: Politico