Blue City Rocked by New 'Mass Exodus' – Skyrocketing Crime Ignites Multiple Resignations in Chicago States Attorney's Office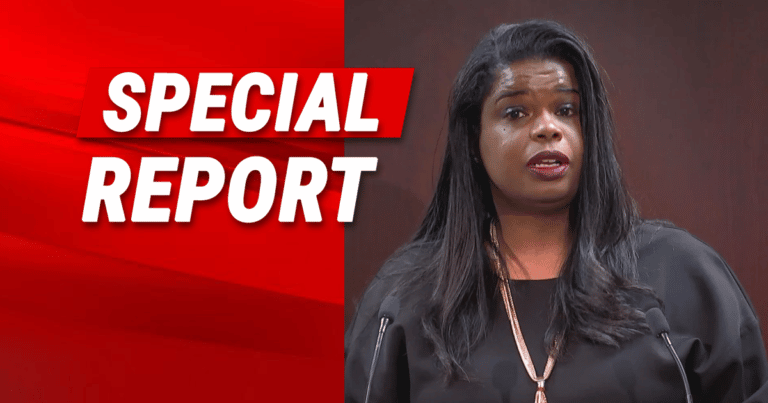 What's Happening:
Thanks to Democrat policies, thousands of Americans are fleeing blue cities. It's getting so bad, some states have lost seats in Congress.
A major factor in this exodus is rising crime in major cities. Democrats are not only not fighting crime, they are actually encouraging it. Their "criminal justice" agenda has defunded cops and put criminals back on the streets.
This epidemic is getting so bad, we are seeing a brand new exodus in one blue city. But it's not just citizens fleeing, but members of the state attorney's office.
From Fox News:
Frustrations continue to mount against Cook County States Attorney Kimberly Foxx as a growing number of attorneys in her office resign…

Four Cook County Assistant State's Attorneys (ASAs) recently resigned from Foxx's Felony Review Unit — three of whom quit on the same day — all within the past two weeks…

The resignations come about three months after a 25-year veteran Illinois prosecutor took aim at Foxx's policies in a public resignation letter published in July.

More than 235 people have resigned from Foxx's office since July 2021, according to The Chicago Tribune.
Yikes. Over 235 people have quit Foxx's office since last year. That has to be a new record.
Former staffers slammed Foxx, saying her policies have made Chicago "less safe." Uh… yeah.
Her pro-criminal agenda has emboldened crooks and have put fear in law-abiding citizens. This is pretty consistent with prosecutors in other blue cities. They have pushed "reforms" that have ended cash bail.
Meaning, dangerous criminals are back on the streets within hours of hurting residents.
Add to that liberal mayors and city councils that have slashed police budgets, leaving cities without the police they need.
On top of that, these same cities are "gun free" zones, meaning citizens can't even defend themselves from crooks.
All of this spells a special kind of perfect storm for Chicago–where crime is at a decade's high.
It seems all the problems rest with Foxx. Her own staff is quitting. Three quit in one day. They appear sick and tired of the progressive activist's plans to ruin Chicago.
Unless major changes take place soon, she might not have an office left.
Key Takeaways:
Numerous staffers have fled Cook County States Attorney Foxx's office.
Former staff blame Foxx for policies that have made Chicago less safe.
Blue cities have been battered with rising crime; Democrats do little to stop it.
Source: Fox News