Bill Clinton Pulls the Rug Out from Democrats – He Sides with the GOP, Claims There's a Limit to Migration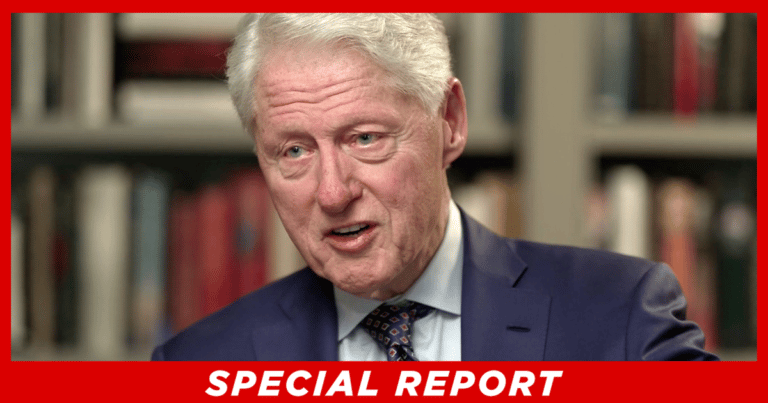 What's Happening:
Democrats have turned a blind eye to one of Biden's biggest failures. Republicans have tried to raise the alarm, but the media continues to hide it.
But now, an unlikely voice is joining the conversation. On the eve of the midterms, former President Bill Clinton is giving the left a big warning.
From Fox News:
Former President Bill Clinton says "there is a limit" to how many migrants the U.S. can accept before it causes disruption…

"There is a limit to how many migrants any society can take without severe disruption and assistance, and our system is based much more on an assumption that things would be more normal," the former president said…

"It's an old story, but now you've got the largest number of refugees since World War II because of Syria and now Ukraine and other problems," he said.
Former President Clinton is warning Democrats that there is a limit to how many migrants can come into the country.
It seems Biden and the left are trying to import as many illegal aliens as possible. Nobody within the party is even bothering to ask how much this will hurt the country.
Republicans who have sounded the alarm have been called racist, for trying to protect America.
Clinton seems to be the only Democrat who has a somewhat reasonable handle on the situation.
When he was in office, Clinton pushed for stronger immigration enforcement along the border. He pushed for funding to add more Border Patrol agents.
He even punished companies that hired illegal aliens by revoking federal grants.
The party has fallen far from those days–with Obama and Biden rolling out the red carpet for illegals.
An estimated 5 million aliens have entered the country since Biden took office. That is far from sustainable.
Entire communities have been overrun–and will continue to be overrun.
Even with Clinton's warnings, it is unlikely Democrats will listen. Only when Republicans retake Congress could we see improvements.
Key Takeaways:
Bill Clinton warned Democrats about the rising border crisis.
The former president said is a limit to how many aliens the U.S. could take.
When president, he worked for moderate immigration enforcement.
Source: Fox News