Biden's White House Closet Swings Wide Open – Back Room 'Explosions' Come to Light Over Border Inaction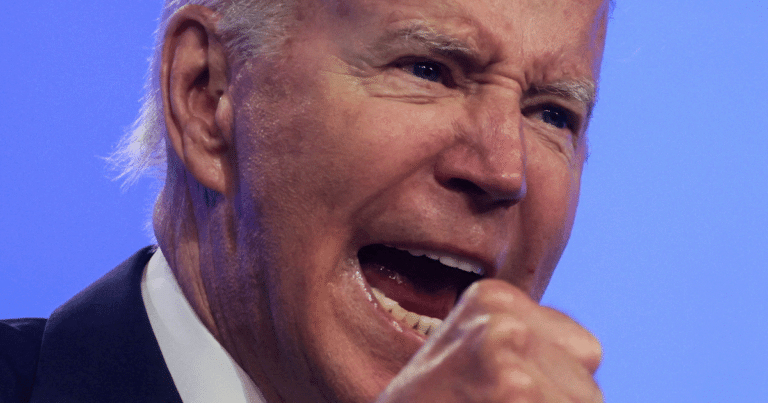 What's Happening:
We've seen since day one the incompetence of Biden's staff. He didn't pick the best and brightest to staff his administration. Instead, he picked the rank-and-file of the D.C. swamp, people dedicated to helping the liberal establishment.
And, oh boy, does it show!
Biden officials have dropped the ball on numerous issues. They are responsible for many crises hitting America (and the world). But one major failure had even old Joe upset. And the aging man couldn't help himself. Now, these backroom "explosions" are coming to light.
From Fox News:
President Biden reportedly exploded several times over what he believed were excuses from his team for inaction at the southern border, according to a Washington Post story on Wednesday…

"When Biden would have explosions, and he did have a bunch of them, he'd say: 'D— it, you haven't told me anything different from what you told me last week,'" a former official, who remained anonymous, told The Washington Post.
Wow. According to two sources, Joe Biden would explode at this staff for excuses for the border crisis. His people were unable to explain why the border was such a mess. And the aging Democrat quickly lost his temper, shouting and cursing at them.
This is much more alarming than you might realize. It tells us that Biden has zero control over what is going on at the border. He has given control of the DHS and border situation to staffers who refuse to give him good answers.
When he asks what the heck is going on, they make excuses. Even Joe realizes they are full of hot air when it comes to the border.
But this is very troubling because other people are really calling the shots at the White House. They are boxing Joe out of his own administration, refusing to give him reports. They should be the ones answering to Biden; he should be giving orders on what to do about the border.
And they should be giving him updates on their progress. Instead, DHS is ignoring the crisis and giving Joe excuses.
This is not a presidential administration. This is a circus. Even Joe knows it.
The really scary thing is that Biden is in no way capable of wrestling back control of his administration. His lack of leadership and signs of cognitive decline means he won't do anything about the border.
His people will continue to make excuses, as they deliberately let millions of illegals flood the country.
Key Takeaways:
Joe Biden reportedly exploded at staff for excuses on the border.
Several times he lost his temper when staff couldn't explain their inaction over the crisis.
Biden officials have refused to defend our border, letting in millions of illegal migrants.
Source: Fox News