Biden's 'Non-Binary' Official Hit with Felony – Could Serve Up to 5 Years for Stealing Airport Luggage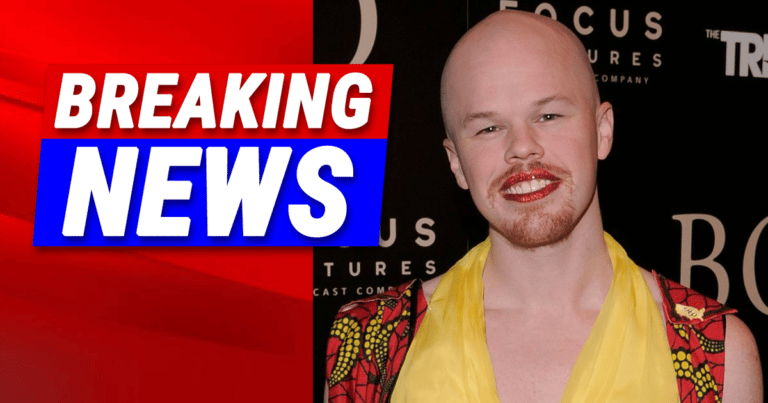 What's Happening:
It seems painfully obvious that many of Biden's staff were picked because of their identity, not because of their skill. Most of this administration is a circus. The people put in charge of major agencies don't even appear qualified.
But some are much worse than others. The administration made a big deal when they hired a "non-binary" person to work as a senior official at the Department of Energy. This person popped up frequently in their videos and social media posts.
Perhaps the administration will reconsider this particular staffer, after this startling crime.
From Fox News:
Sam Brinton, a senior Energy Department (DOE) official, was charged with stealing a traveler's luggage in the Minneapolis airport in September, shortly before quietly taking a leave of absence.

Brinton — who serves as the DOE's deputy assistant secretary for spent fuel and waste disposition — allegedly took a Vera Bradley suitcase worth $2,325 from the luggage carousel at the Minneapolis St. Paul Airport (MSP) on Sept. 16, according to a criminal complaint filed on Oct. 26 in Minnesota state court and obtained by Fox News Digital. Brinton had traveled from Washington, D.C., to MSP that day…

In June, Brinton made headlines after assuming the position in the DOE's Office of Nuclear Energy as one of the government's first-ever non-binary officials.
Well, I'm sure all of America is proud that one of the "first ever" non-binary officials was disgracefully ejected for stealing another person's expensive luggage. This story is really bizarre.
Brinton was traveling on September 16, when another traveler claims the Biden official stole their luggage worth $2,325. Brinton's story was confused and incoherent. The White House apparently tried to sweep this issue under the rug, putting Brinton on a "leave of absence."
That's a nice way of saying, "We don't know this guy." Brinton, if convicted, could face five years in jail for this crime. Brinton has tried to deny any wrongdoing, but law enforcement knows Brinton took the luggage, removed the tag of the real owner, and used it several other times.
Wow, Joe can really pick 'em, huh? Perhaps this administration should focus on achievement and skill, rather than identity politics? But this episode is unlikely to teach Democrats to stop putting a person's race or gender claims over their character.
Biden and the Democrats keep prioritizing external details over what really matters. They will keep doing this, so long as they are elected to power.
Key Takeaways:
Biden's "non-binary" energy official is being charged with felony theft.
Sam Brinton stole someone's $2,300 luggage and kept using it on trips.
The DOE put Brinton on leave, replacing the official with someone else.
Source: Fox News