Biden's IRS Just Got Rocked by Double-Whammy – They Admit to Leaking Confidential Data for 120,000 Americans And Sent Prison Inmates $1B in Relief Fund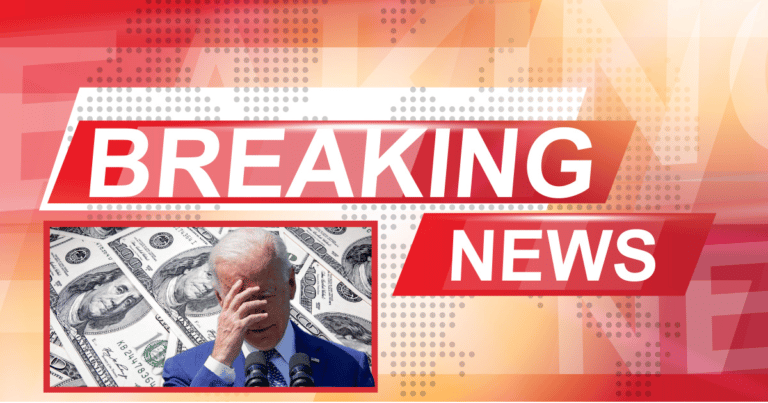 What's Happening:
So, Democrats want to give the IRS $80 billion. And they want to let them hire 87,000 more bloodsuckers–I mean, agents.
But it doesn't seem this agency deserves another red cent, after what it did to hundreds of thousands of Americans.
From OAN:
The Internal Revenue Service (IRS) has admitted to mistakenly posting confidential information of more than 100,000 Americans…

The information that was released includes people's names, contact and financial information. However the released information does not include Social Security numbers, detailed financial account data, full individual income information and other sensitive information that could affect a taxpayer's credit.
I guess we can thank God more information wasn't released in this leak. But that's only the tip of the iceberg.
From Washington Examiner:
Over 1.1 million COVID-19 stimulus checks, totaling over $1.3 billion, were sent out to incarcerated people across the United States, data from the Internal Revenue Service revealed.
What!? The IRS not only exposed 120,000 Americans' data in a leak, but it handed out $1.3 billion in tax dollars to prisoners.
And Biden wants to give this group of geniuses more money?
The information leaked included Americans' names, contact details, and even their financial information.
That's more than enough for criminals, hackers, and fraudsters to cheat people. But the IRS wasn't done rewarding criminals.
Because, after giving out private data to hackers all over the world, they gave over a billion to those already in jail.
What can you say about a group this bad at their job? Many Americans don't think there should be an IRS.
Yet Democrats want to give them more money and more power. God only knows what damage they'll do with all that.
Perhaps instead of investigating Donald Trump, the FBI should be looking into this unchecked and criminally irresponsible agency.
Key Takeaways:
The IRS leaked 120,000 Americans' personal information.
The agency also gave $1.3 billion in relief checks to prisoners.
This comes as Democrats try to expand the agency and give it more money.
Source: OAN, Washington Examiner