Biden Just Yanked An American Patriot – Joe Cleans House And Angers Trump Supporters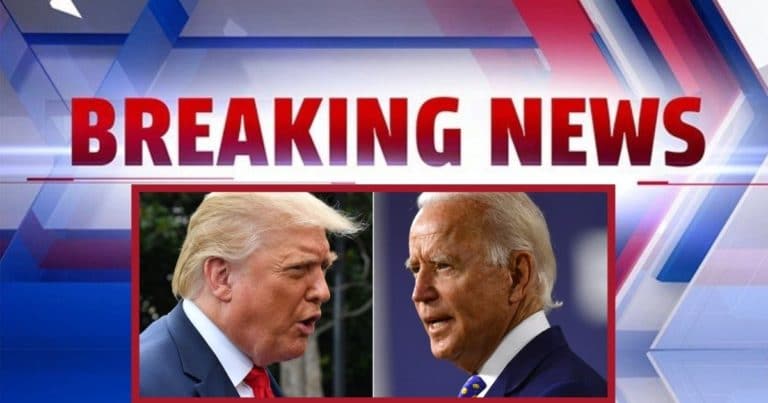 What's Happening:
We learned recently, that Joe Biden has been trying to purge our government of conservatives. Anyone that worked with or spoke highly of Donald Trump is on the chopping block. And he's far from being done.
This move is much like what dictators do when they are trying to consolidate power. Biden might be doing it because he's desperate to win back approval from liberals as his numbers tank. But his latest move will surely outrage many Americans, regardless of politics.
Because he just fired an iconic singer.
From Fox News:
Country singer Lee Greenwood told "Fox & Friends" Thursday that he was "shocked" at being replaced on National Council on the Arts by the Biden administration.

"You know, it's a six-year appointment and I was appointed by George W. Bush 43. So I served under his term. Also, President Obama's term. Of course, President Trump's term…

"So hearing now under the Biden administration and he's cleaned house and finally he's fired a patriot. I was quite shocked to tell you the truth. I didn't get a phone call or letter. It was just an email."
Lee Greenwood served on the National Council of the Arts since the Bush administration. He even served under Obama and Donald Trump. Yet suddenly, with no explanation, Biden kicked him out.
Perhaps it has something to do with the fact his song was used by Trump, with Lee's approval, during his campaign?
No, that can't be it, you might be thinking. Would Biden really fire an iconic, beloved singer, because his rival used one of his songs? If you doubt that, you don't know Biden. The man—and his partisan handlers—will do anything to discredit and smear Trump and his allies.
What's even more pathetic about this move is that Greenwood is in no way a partisan figure. He is a well-known entertainer, who has had a career spanning decade. His songs have been sung by Americans of all backgrounds.
And he is not known for pushing politics of any kind.
For Biden to kick him to the curb, without even the dignity of a phone call, is pretty low. But this is what we have come to expect from this administration. It seems to be run by petty partisans who show no respect or consideration for millions of Americans.
Joe Biden promised to be a president for both Democrats and Republicans. He stressed unity, remember? Firing Lee Greenwood is far from unity. And it is an insult to Americans from both parties.
Key Takeaways:
Joe Biden fired singer Lee Greenwood from the National Council of the Arts.
Greenwood served on the board for every president since Bush.
It appears Biden is firing Greenwood for his association with the Trump campaign.
Source: Fox News