Biden Delivers Concerning Report To Average Americans – They're Going To Pay 54% More This Winter For Heat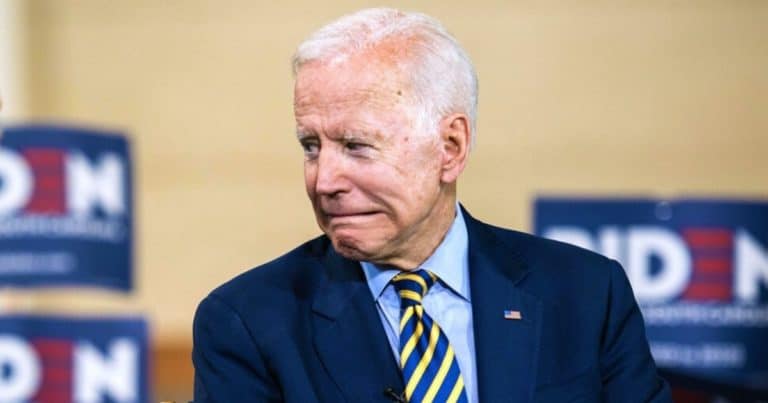 What's Happening:
Joe Biden promised to "build back better." Over the course of his first year, however, the Democrat has managed to oversee one crisis after another.
Perhaps the worst have been economic struggles that have slowed our recovery from 2020. Neither Biden nor his administration seems to have real solutions to these growing problems.
Biden's chief concern has been to appease the radical environment wing of his party. He's crippled energy production in America, which have contributed to supply chain woes, fuel shortages, and other strains. And now, he is admitting that he won't be able to solve these problems come Winter.
From The Western Journal:
"We expect that households across the United States will spend more on energy this winter compared with the past several winters because of these higher energy prices and because we assume a slightly colder winter than last year in much of the United States," the U.S. Energy Information Administration wrote in an alarming report Wednesday…

"We forecast that households in [the South, Northeast and the Midwest] will spend $631 (54%) more on average for propane this winter compared with last winter."
The Biden administration revealed they predict Americans will be paying much more to heat their homes this Winter. This is the result of Biden's drastic environmental policies, along with his inability to address supply chain problems.
The EIA claimed propane will cost 54% more this year. Space heating fuel will cost 30% more than last Winter. Folks in the Northeast will pay 47% more for their heating this year. The average electric bill this Winter will be around $1,268—an increase of 6% from 2020.
This is not something most Americans want to hear, coming off of this year's problems. Many Americans struggled to recover after the crisis of 2020. States refused to reopen, forcing Americans to stay home instead of finding a job.
Supply chain and production limitations added to the pain. Rising fuel prices and inflation forced Americans (many who were already struggling) to shell out more for basic necessities. Now, Biden is telling them they will pay through the nose, just to keep their houses warm?
This isn't "build back better," no matter how you slice it.
We can't help but wonder what the situation would be like under Trump. We'd certainly have more fuel, that's for sure. And he had a way of slashing through red tape to get Americans what they needed.
Biden, on the other, seems to have checked out since the Spring.
Key Takeaways:
Biden admitted that Americans will pay as much as 54% more on fuel this Winter.
The EIA reported prices to heat homes will increase over last year.
This comes as Biden's policies hamper fuel and energy production.
Source: The Western Journal