Biden Nominee's Dirty Laundry Comes Tumbling Out – Omarova Was Arrested Back In 1995 For 'Retail Theft'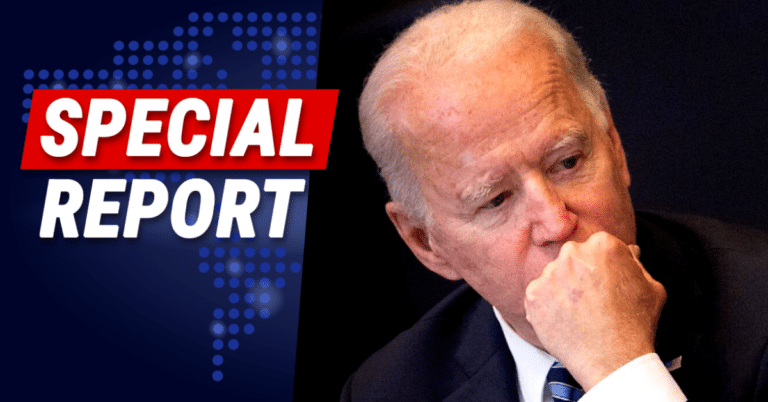 What's Happening:
There have been plenty of criticisms made against the Biden administration. Sure, you can fault it for the many bad policies made, policies that hurt regular Americans. And you can question the legislative agenda of the administration, which stands to cripple America's economy and prosperity.
But at its core, the reason Biden is struggling so much is because of the people working in his administration. Many critics have called out the activists Biden keeps picking to run top agencies. These people are not only unfit to lead, but have previously fought against the very groups they are selected to run.
One particular nominee has faced heat recently. Now, it gets even worse.
From Fox News:
President Biden's nominee to lead a branch of the Treasury Department was arrested in 1995 for "retail theft."

Fox News obtained a Wisconsin Department of Justice criminal background check of Saule Omarova, the president's nominee to lead the Office of the Comptroller of the Currency (OCC).

According to the background check, Omarova was arrested by Madison, Wisconsin, police officers on June 2, 1995 and charged with a misdemeanor count of "retail theft."
Biden's nominee to lead a major branch within the Treasury Department has been outed for a "retail theft" arrest from 1995. Apparently, she was listed as a defendant in the case, something Biden has not mentioned to the public. The administration scrambled when this news came to light, claiming they've been "transparent" about her history.
M-hm.
This nominee has faced previously criticism for her love of socialism. According to Republicans, she is a "Marxist academic" who has talked about dismantling American banking and energy in order to impose socialism onto the country. This isn't even the first socialist Biden has tried to get into his administration.
Why is that Biden keeps picking radical socialists to run the country? I thought this guy was a moderate who vowed to bring the country together? Instead, all we're seeing from the man is extreme views, supported by the very worst the left has to offer.
Are you telling me he couldn't find a decent, moderate, patriotic person to lead this agency? He had to find someone with a record, who wants to dismantle our economy? The same woman who wants energy companies to go "bankrupt" to save the environment?
Key Takeaways:
One of Biden's nominees was arrested for "retail theft."
The woman is a Marxist who has called for the destruction of our energy industry.
Biden wants this woman to run a major branch of our Treasury Department.
Source: Fox News