The Biden Media Wilts Under The Spotlight – Top Newspaper Politico Flips On Hunter Biden Laptop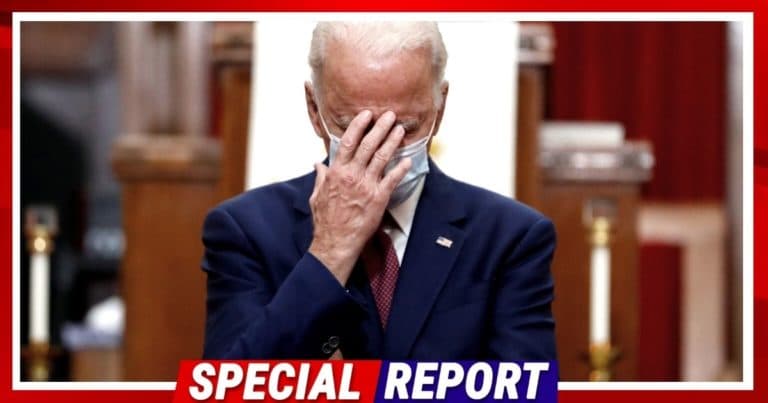 What's Happening:
For a long time, conservatives knew Hunter Biden was bad news. Yet, the mainstream media tried their best to protect him. We all know why his father was running for president.
That didn't stop Americans, and a few outlets, from getting the truth out.
Social media giant Twitter actually went out of its way to suppress a story. They even blocked links from an established newspaper, claiming the story about Hunter's laptop was false. Only now is the media admitting the truth: the laptop was real.
From Fox News:
"A person who had independent access to Hunter Biden's emails confirmed he did receive a 2015 email from a Ukrainian businessman thanking him for the chance to meet Joe Biden. The same goes for a 2017 email in which a proposed equity breakdown of a venture with Chinese energy executives includes the line, "10 held by H for the big guy?" Politico's Ben Schreckinger reports in his new book, "The Bidens."
Reports from a Politico report from a new book reveal that numerous emails from Hunter Biden's laptop were real. They matched these messages with the people he was emailing, confirming that (at least some of) the data was authentic.
This is the laptop the New York Post reported on last year, which contained all kinds of incriminating information about Joe Biden's son. Twitter actually blocked links from this report, claiming it was "misinformation."
It seems the liberals who run Silicon Valley feared this bombshell would hurt Biden, the way Wikileaks hurt Clinton years ago. But they clearly violated their own policies for political reasons, that's pretty bad.
The contents of the laptop painted a very dark picture of Biden's son. The man used crude profanity, even racist terms, in his professional messages. Photos and other documents suggest the man was involved in a number of things warranting criminal investigations.
But now that Politico is confirming some of the laptop's content, will we see some traction? Will we now see some justice come to this corrupt family?
Key Takeaways:
A new report confirms emails taken off of Hunter Biden's laptop.
The MSN tried to suppress stories about this laptop last year.
The laptop contained a number of incriminating pieces of evidence.
Source: Fox News