Biden's New Infrastructure Czar Raises Eyebrows – $1.2 Trillion Will Be Doled Out By Democrat Mitch Landrieu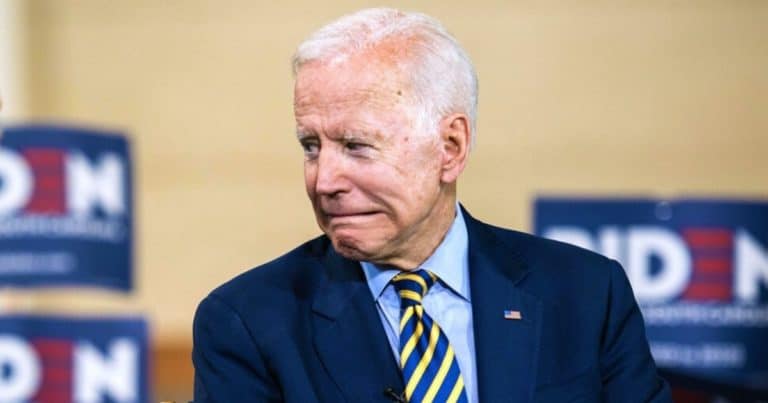 What's Happening:
Democrats scrambled to pass Biden's "bipartisan" infrastructure bill. This bill, which will cost us $1.2 trillion, is supposed to help "rebuild" American infrastructure. Sadly, only about 11% of the funding will go to fix our broken roads, bridges, and so on.
Where is the rest of it going? Go ask some "green" companies.
The lingering question has been, who will be in charge of dishing out this money? Biden, of course, is too old and confused to do it himself. Back in 2009, Obama trusted him to head a similar job. But will he pick Harris, his VP? How about Buttigieg, the man in charge of the Department of Transportation?
No, Biden is picking someone who couldn't even fix the roads in his own town.
From Fox News:
President Biden named former New Orleans Mayor Mitch Landrieu as senior adviser and infrastructure coordinator on the $1 trillion infrastructure bill, the White House confirmed Sunday.

Landrieu, who led New Orleans from 2010 to 2018, was also a lieutenant governor for Louisiana.
People were not impressed with Biden's selection of "infrastructure czar" to oversee this $1.2 trillion payout. He picked a former mayor of New Orleans, Mitch Landrieu, instead of his vice president or head of the DOT. Some people noticed.
Now, this.

Buttigieg gets his wings clipped by Mitch Landrieu's appointment.

Coincidence or on purpose?

Highly suspect latter.

— Christopher Toth (@MCTothSTL) November 15, 2021
Biden was in charge of the stimulus in 2009 but Harris doesn't get the infrastructure assignmenthttps://t.co/YXg2VL5jZQ

— Nick Field (@nick_field90) November 15, 2021

It's possible Biden was upset at how Buttigieg was MIA as our country suffered a growing supply chain crisis. A crisis, by the way, that hasn't gotten better. Harris, on the other hand, has been mostly ineffective as vice president. She is more often out of the country than she is leading.
I guess this Landrieu guy is pretty good at infrastructure, then, right? He led New Orleans, which certainly needs good infrastructure, considering how easily they flood. But locals are not at all impressed.
Well, that's good news, unless BIF involves paving roads (they suck here in NOLA) or sewer & flood mitigation systems (while the Army CoE fixed the levees, we now flood in a heavy rain, b/c pump system is unstable thanks to his choices)

— Dan Charles (@dancharles) November 15, 2021
And this.
It will never cease to amaze me that Mitch Landrieu rightfully made the politically hard decision to tear down all those racist statues but was so bad at every other part of his job he forgot to build a road to the goddamn new airport.

— john r stanton (@dcbigjohn) October 26, 2019
Ouch. It seems that while mayor of New Orleans, Landrieu was hardly impressive. Locals accuse him of messing up their infrastructure, in the years following Hurricane Katrina. The Army Corps of Engineers built the new levees (which seem to be working). But the mayor reportedly messed up a pumping system, which has led to frequent floods.
Others say Landrieu did little to improve New Orleans roads, a common struggle in local government. You will rarely find good roads in most American cities, thanks to the poor leadership and mismanagement of many local governments. But why would Biden pick a man like that to oversee such a large project?
I guess that's because very few roads will be repaired, thanks to this bill.
Key Takeaways:
Joe Biden selected former mayor of New Orleans to oversee the $1.2 trillion infrastructure bill.
Mitch Landrieu was picked over VP Harris and Biden's DOT head, Pete Buttigieg.
Locals from New Orleans accuse the former mayor of neglecting its infrastructure.
Source: Fox News, Twitter, Twitter, Twitter, Twitter