Biden Caught Pulling China-Like Move At Border – He's Restricting Air Space To Ban Drone Footage Of Crisis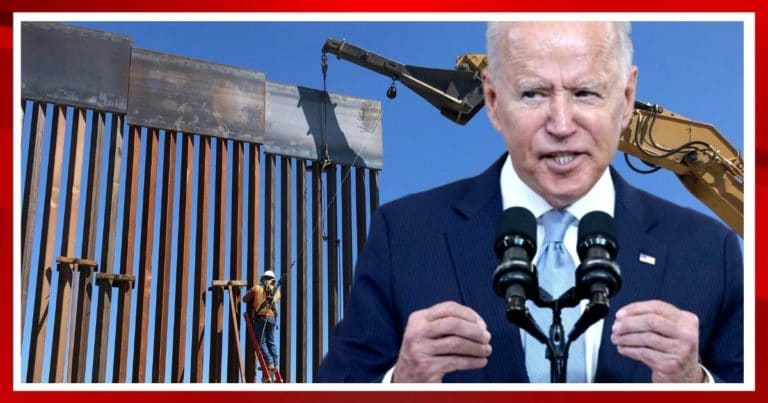 What's Happening:
Biden just might be the worse president we've ever seen. For one big reason. Sure, most presidents make mistakes.
Yes, even the great ones had missteps and made errors. But there is one thing they did when they failed: they admitted it.
Good presidents made amends and did better after a failure. But Biden refuses to admit his disastrous mistakes. He lurches from one bad decision to the next. Worse than that, he is going out of his way to hide his mistakes from the public.
And, in a shocking anti-transparency move, he is trying to block drone footage of the border.
From Daily Wire:
Democrat President Joe Biden faced intense backlash over his administration's decision on Thursday to block drones that were flying near an overpass in Del Rio, Texas, where thousands upon thousands of migrants were being apprehended by the administration under an overpass…

"Fox News has been covering the border nonstop for almost 7 months now, we use the drone constantly, and it has never been an issue," Melugin said.
Fox News is revealing Biden has banned drones from flying over the border. This comes just as thousands of migrants (over 8,000) have been recorded living under a bridge by the Rio Grande.
Biden is claiming the drones are "interfering" with law enforcement. Bull. Biden's pathetic administration has no clue what it's doing. They are embarrassed that we've seen 8,000 Haitian migrants waiting under a bridge to be let into the country.
And now, Biden doesn't want us to see what his loser administration is going to do with them. Probably just let them into the country, not send them home packing.
As usual, Biden's administration is taking great pains to protect its image. We've seen this day after day when his press secretary refuses to answer basic questions. Even liberal media outlets have slammed Biden's refusal to cooperate.
Now, he is literally trying to censor the free press's access to airspace. It is a bogus move from a failed presidency.
But if Biden thinks this is going to save his reputation, he's dreaming. He's slapping a Band-Aid on a gaping wound. And Americans know it.
A reckoning will come for all the wrongs Biden has committed against this country. And it will come in the form of the 2022 election.
Key Takeaways:
Biden has banned drones from flying over the border.
This comes after Fox News captured footage of thousands of migrants under a bridge.
Biden's administration has shown the worst level of transparency of any in our nation's history.
Source: Daily Wire