Biden Blindsided by New Classified Evidence – Joe Swamped with Calls for Impeachment as Trump Gets a Boost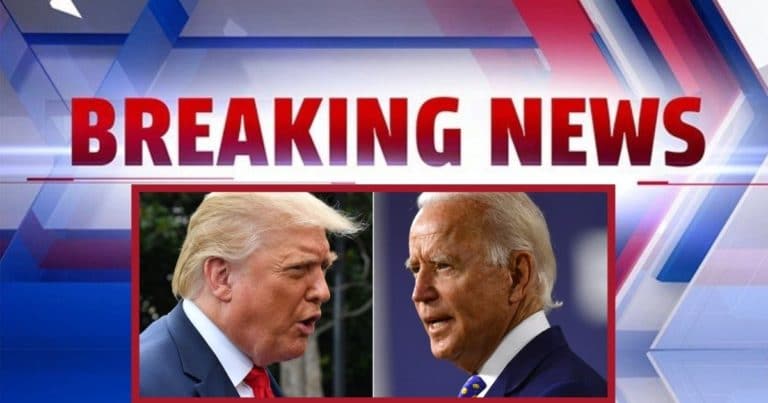 What's Happening:
The latest Joe Biden scandal keeps getting worse… for him. He was caught holding onto classified documents at his private office in UPenn. His best defense? He was "surprised" those documents were there and he didn't know what was in them. Not a great, excuse, Joe. This was your office and these were documents you took from your time as vice president.
Now, we are learning just what those documents contained. And it's a doozy.
From CNN:
Among the items from Joe Biden's time as vice president discovered in a private office last fall are 10 classified documents including US intelligence memos and briefing materials that covered topics including Ukraine, Iran and the United Kingdom, according to a source familiar with the matter.
Yikes. These weren't just any old classified documents. They contained sensitive intelligence about foreign nations including Iran, the UK, and… Ukraine. Oh, boy, Joe this doesn't look good. Republicans have already launched a probe into this scandal. And House firebrand Marjorie Taylor Greene is dropping a hammer on Joe.
From Breitbart:
"This is a very serious situation. Vice presidents cannot declassify documents. And the fact that Joe Biden is in possession of classified documents when he was vice president, signals we need to have a serious investigation into this," Greene told C-Span…

"I'll echo again, impeach Biden," she added.
The FBI raided Trump's home for documents he was holding onto for 2 years. But Joe was sitting on these documents for 5 years. Joe, as vice president, didn't have the power to declassify any of this material, while Trump did. MTG was so alarmed by this story, she is calling for an impeachment probe against Biden.
And if that wasn't bad enough for the Democrats, this makes it worse. The revelation that Joe Biden was holding onto classified documents, while they are trying to pin Trump for this, complicates their latest scheme.
From Newsweek:
Former federal prosecutor and elected state attorney Michael McAuliffe told Newsweek that while the two situations are separate matters, the new report about Biden exemplifies how unanticipated events can change and pose complications to the DOJ's other pending criminal investigations.
Basically, the liberal media is admitting they have no case against Trump, after it came out that Biden was doing the same thing. Former presidents always take documents with them. They have the right to do that, because they can declassify anything with just a word.
But Joe is in bigger trouble, potentially, because he didn't have the power to declassify these documents. Meanwhile, Trump had cooperated with the FBI by putting additional locks on the room where he kept those documents.
Nobody knew about Joe's secret documents, certainly not the FBI. Anyone could have entered that office and found these papers. What would they have done with them? How much trouble would this have caused to our national security–and the security of other countries?
Biden has a lot of explaining to do. And saying "I didn't know" ain't cutting it.
Key Takeaways:
Biden's classified documents included information about foreign nations, including Iran and Ukraine.
Joe's best defense was that he didn't know those documents were there, despite it being his office.
Prosecutors are now saying this revelation will make it harder to pin Trump.
Marjorie Taylor Greene has called for Biden's impeachment.
Source: CNN, Breitbart, Newsweek