Biden's 2nd Amendment Assault Goes Off the Rails – In Nationwide Speech, Joe Refers To ATF As AFT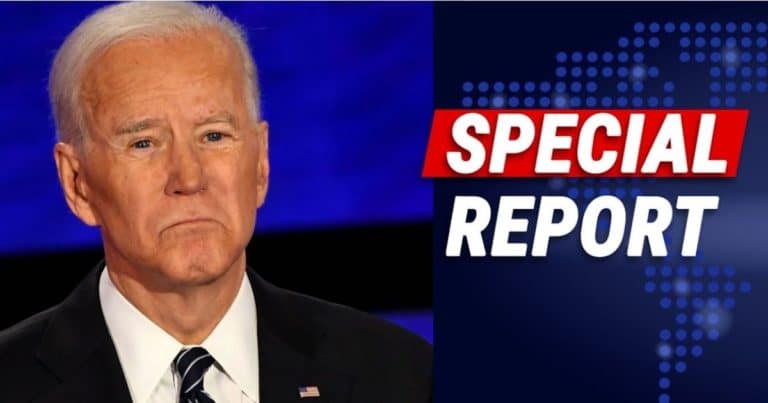 What's Happening:
This week, Joe Biden renewed his push to clamp down on Americans' gun rights. He gave a speech announcing his plans to push for radical new rules. But the event did not go as planned.
While supporting his goals of banning "assault weapons" and high-capacity magazines, he made some bogus claims. He even said something that got him some serious "Pinocchios."
From The Western Journal:
"At the very beginning, the Second Amendment didn't say, 'You can own any gun you want, big as you want,'" Biden said. "You couldn't buy a cannon when, in fact, the Second Amendment passed."

According to The Washington Post, this claim is completely untrue. Article 1, Section 8, Clause 11 most famously gives Congress the power to declare war, but it also gives them the power to "grant Letters of Marque and Reprisal." […]

"Individuals who were given these waivers and owned warships obviously also obtained cannons for use in battle," the Post reported.
The Constitution actually gives citizens the power to work for Congress to wage war. That means, they would have owned cannons. Big fail, Joe. But it only got worse from there.
From YouTube:
At an event about firearms, President Joe Biden confused the ATF with the AFT, during his remarks on the White House lawn on 4/11/2022.
During his rambling, confused, and inaccurate speech, Joe Biden referred to the ATF as the "AFT." ATF is short for the "Bureau of Alcohol, Tobacco, Firearms and Explosives."
That is the federal agency that regulates the ownership of firearms. "AFT" is an actual group, the "American Federation of Teachers." That is the second-largest teacher's union in the country.
Wow, Joe. What the heck are you doing?
I know, the two groups are only one letter off, but get real. He has a teleprompter with the words clearly displayed. This wouldn't be a big deal if it didn't come after years of Biden gaffes and mistakes.
And while he is announcing unconstitutional attempts to limit America's Second Amendment. The only silver lining is that numerous groups will sue to block these measures if he can even make them a reality.
Key Takeaways:
Biden fumbles during his gun control speech.
He wrongly claimed that Americans could not own "cannons" in the past.
He referred to the ATF as the AFT, the "American Federation of Teachers."
Source: The Western Journal, YouTube