17 U.S. Attorneys General Just Went After Biden – They Accuse Joe's DOJ Of Trying To Silence Parents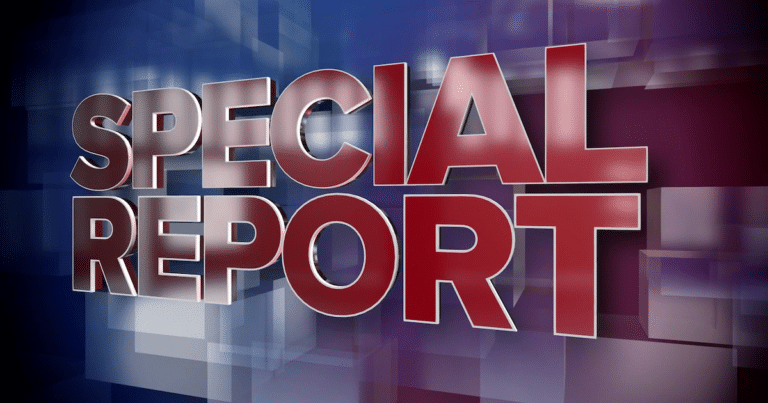 When the DOJ and FBI started talking about cracking down on parents, America took notice. Many parents had a problem with being labeled potential "domestic terrorists."
Most say they simply have a vested interest in their children's education, and just because they're railing against indoctrination and other education issues, it doesn't mean they're threats.
Now, 17 attorneys general are standing up for those parents.
It began when U.S. Attorney General Merrick Garland sent a memo to the FBI, which asked them to coordinate with law enforcement to "police school board meetings."
He claimed it was to eliminate the "harassment" that had supposedly been reported, especially in regards to parents protesting against things like Critical Race Theory and sexually explicit information.
This didn't go over well with millions of parents.
It felt like Washington was once again overreaching and abusing its authority. This has been a common accusation leveled at the Biden administration for most of the year.
Now, they're not only forcing questionable curricula on our kids, they're telling parents they have no say in it.
That's where the 17 AGs come in: they've formed a group designed specifically to combat the silencing of parents. This includes a letter to President Biden himself.
Via The Daily Wire:
The attorneys general of 17 U.S. states have formed a coalition denouncing the Department of Justice (DOJ) and FBI for attempting to 'chill lawful dissent by parents voiced during local school board meetings.'
The letter ripped the President's DOJ for directing the FBI to look into "a disturbing spike in harassment, intimidation, and threats of violence" at local school board meetings.
The say the government is just trying to halt any criticism of progressive school agendas, and this directly violates the First and 14th Amendment rights of American parents.
Led by Indiana Attorney General Todd Rokita, the coalition also includes AGs from Alabama, Arizona, Arkansas, Georgia, Kansas, Louisiana, Mississippi, Missouri, Montana, Ohio, Oklahoma, South Carolina, South Dakota, Tennessee, Texas, and Utah.
They went after Garland's memo specifically:
To be sure, anyone who attacks or threatens violence against school administrators, board members, teachers, or staff should be prosecuted.

However, in its letter demanding action, the NSBA fails to document a single legitimate instance of violence. And even if it did, there are sufficient criminal and civil remedies already available in all 50 states and territories.
They added that the "vast majority" of the incidents in question only involved disorderly conduct, and not threats.
On top of that, there is "no known instance" of anything even close to the "burning, looting, police assaults, vandalism and other criminal activity that occurred in the summer of 2020."
This comparison makes a strong point:
The letter states that Biden's administration "has done nothing to bring those thousands of perpetrators to justice," and they couldn't recall the NSBA condemning that behavior.
And yet, here they are going after concerned parents. It just doesn't add up to American freedom, and it all sounds suspiciously like the state yanking control of children away from their parents.
When that happens, politicians probably shouldn't be surprised when citizens start to push back.
Key Takeaways:
17 U.S. Attorneys General have formed a coalition to defend parents who protest school agendas.
They sent a letter to President Joe Biden, slamming the move to have the FBI look into "harassment" by parents.
The letter says the NSBA didn't point to one instance of "violent" behavior, especially not when compared to the leftist-dominated protesting of 2020.
Source: The Daily Wire