Days After Biden's ATF Redefines 'Firearm' – 17 States Stand Up For 2nd Amendment, Join Lawsuit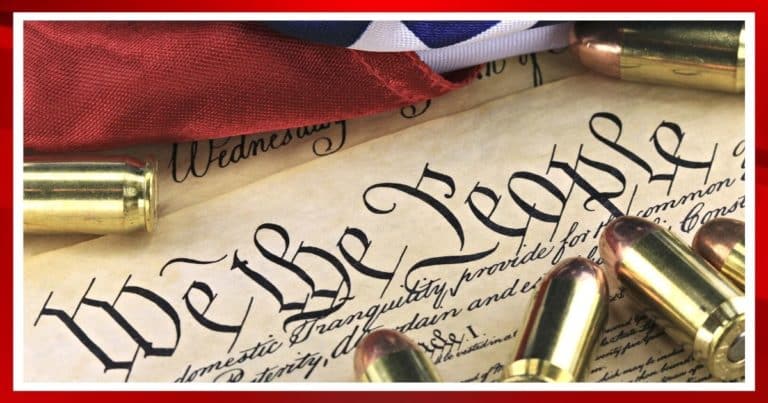 What's Happening:
Joe Biden has long made it his goal to go after Americans' gun rights. He ordered Congress to pass sweeping gun control.
When that didn't work, he ordered the ATF to redefine terms in order to further regulate and limit Americans' access to guns.
So, 17 states are suing.
From Ammoland:
Seventeen state attorney generals have signed on as plaintiffs to the Gun Owners of America's case against the Bureau of Alcohol, Tobacco, Firearms and Explosives (ATF) and its new rule surrounding the redefinition of a firearm…

Instead of clearing up confusion, the final rule muddied the water with contradictions and vagueness. The regulation also might violate the Administrative Procedures Act (APA).
Why It's Important:
Despite overwhelmingly negative comments about the new rule, the ATF still pushed it to redefine what a firearm is.
This was at the order of Joe Biden, who is trying to outlaw so-called "ghost guns."
Seventeen states are suing the ATF over this move, which they claim violates the Administrative Procedures Act.
Biden has made it clear he wants to push dramatic new limits on gun ownership. He wants to ban large capacity magazines as well as "assault rifles."
But as he and the radical left have tried to shut down the Second Amendment, they've been met with strong pushback.
Since Biden entered office, numerous states have passed constitutional carry laws, allowing all law-abiding citizens to conceal carry.
The Supreme Court has also made major rulings in favor of citizens and the Second Amendment.
The goal of the current lawsuit is to ask the courts to put the new rule on hold until they can decide if it's constitutional.
Democrats will try to fight as hard as they can. This could go all the way to the Supreme Court, if necessary.
Chances are, it will end at a federal circuit court. How they decide could pave the way for more freedom or more regulation.
Key Takeaways:
Seventeen states are suing the Biden administration over a new ATF rule.
The rule redefines "firearm" to include parts and "ghost guns."
Joe Biden has made gun control a top issue of his administration.
Source: Ammoland