AOC's Lefty Squad Caught In A Lie – Report Shows They Spent Nearly $100K On Private Security Last Quarter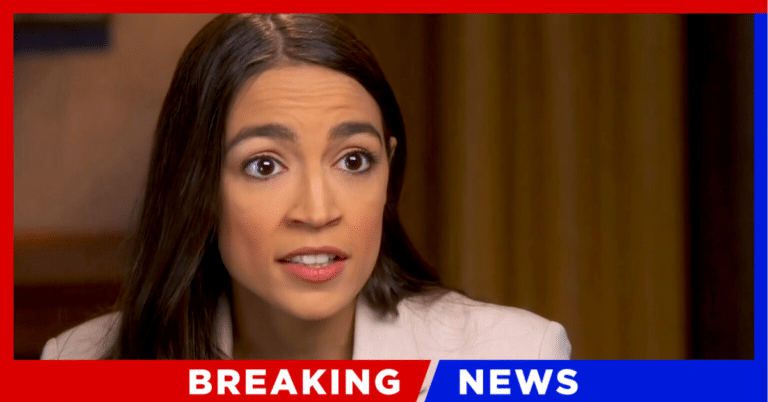 What's Happening:
Joe Biden has tried to deny it, but the facts are clear. A large group of politicians from his own party has called for the defunding of police departments. Quite a few Democrats—in cities, states, and D.C.—have supported plans to plunder PDs of resources.
We've seen the results.
Crime has surged in major (mostly blue) cities, as cops lose their jobs or are forced to quit. Yet Democrats continue to demand cops lose vital resources to keep our communities safe. But those very same Democrats don't face the consequences of this extreme policy. In fact, some of the biggest supporters of the movement actually enjoyed private security.
And they paid a pretty penny for it.
From Fox News:
Rep. Alexandria Ocasio-Cortez, D-N.Y., and other members of the far-left "Squad" collectively spent nearly $100,000 on private security in the third financial quarter despite promoting the defund the police movement…

Ocasio-Cortez's campaign spent over $10,000 on private policing… eclipsing Rep. Ayanna Pressley's, D-Mass., personal security bill of almost $4,000…

Omar's FEC records revealed the defund law enforcement advocate has spent over $22,000 on private security… while Bush took the cake by throwing down another $65,000 on private security.
Wow. Here is a report you won't see on the MSM. The far-left "squad" spent a combined $100,000 on private security—just in the third quarter. They each were able to afford protection, a luxury very few Americans can even imagine.
These are the very same Democrats who have attacked police departments, demanding their funding be slashed by millions of dollars. Some of them have supported the radical notion of abolishing PDs altogether, leaving entire cities unprotected.
The defund movement has resulted in the loss of hundreds of cops in some cities. Police departments cannot hire and properly train police officers. On top of that, they lost the resources needed to investigate crimes and keep communities safe.
This is a direct result of Democrats campaigning to defund cops. Yet these Democrats in D.C. (a city known for crime) were able to pay for their own security.
Why would these "socialists" enjoy a service that they deny others? Most Americans can't pay for private security, bodyguards, or (in some cases) home security. You'd think progressive Democrats would be the first to demand government funds to keep Americans safe.
Instead, the squad wants you and me in danger of crooks, muggers, and worse. But they'll be just fine.
Key Takeaways:
Democrats in favor of defunding police spent a combined $100,000 on private security.
AOC's "squad" spent that money on protection in just the third quarter.
Their defund policies have resulted in a surge of crime in major cities.
Source: Fox News