Queen AOC Just Crossed The Red Line – Days After Waukesha, Ocasio-Cortez Goes After 'Excessive Bail'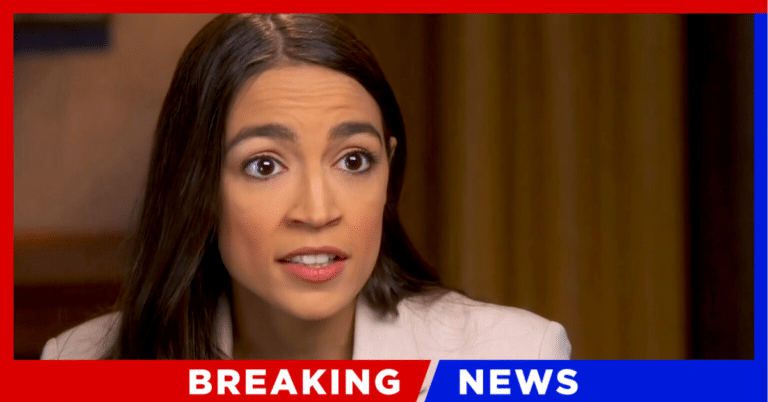 What's Happening:
This week, Americans were shocked to learn about a tragedy in Waukesha, Wisconsin. According to recent reports, the possible culprit of the devastated Christmas parade was a man with a criminal history. He was out on the streets because, as one attorney put it, he was out on low bail.
But never let it be said that the far-left can address a tragedy appropriately. As people begin discussing this issue of bail, AOC decided to weigh in. Did she stand up for law-abiding Americans and victims, demanding strong criminal justice? Of course not.
From Daily Wire:
Rep. Alexandria Ocasio-Cortez (D-NY) faced backlash at the start of the week for advocating for lowering bail amounts set by prosecutors in the New York City court system, which comes just a day after a man who was out on "inappropriately low" bail killed at least five people and injured well over 40 others during a Christmas parade in a different part of the country.
AOC faced backlash after she called for low bail amounts in New York City. New York is already reeling from "bail reform" that has put criminals back on the streets. Now, AOC is trying to make it even easier for those arrested for crime to avoid punishment.
Her comments come just days after we learned about the tragic events in Wisconsin. That man might not have been able to do what he (allegedly) did, had he been held on reasonable bail. If AOC had her way, everyone arrested for serious crimes would be out on the street the same day.
People across social media blasted AOC for her "odd" comments. Some called out what she is advocating for, in light of the events in Waukesha. Others were much less subtle, calling AOC a "sociopath."
It's hard to understand just what makes someone like AOC tick. She clearly would have known about Waukesha. She would have known the suspect was on the streets because of low bail. Does she not realize what she is saying?
Or is she so out of touch with reality, so driven by her socialist agenda, that she'd push this regardless of the facts? We have literal evidence showing her idea is terrible, yet she pushes it anyway.
Or maybe, just maybe, she says these things just to end up in the limelight? She is so desperate for attention, she'll say unpopular things, so people will talk about her?
If that's true, she's more pathetic than we thought.
Key Takeaways:
AOC advocated lower bails days after the Waukesha tragedy.
Lawyers claim the suspect was out because of "low bail."
Critics slammed AOC for her inappropriate comments.
Source: Daily Wire