Anti-Trump IRS Leaker Just Got Sentenced – Here's the Stiff Punishment for His Crime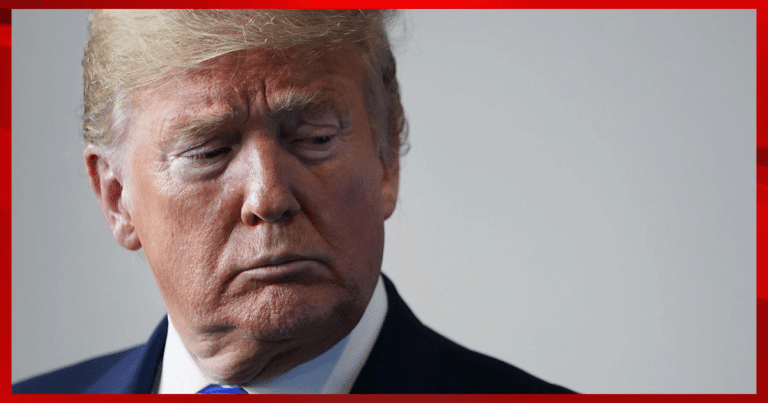 What's Happening:
Back in 2020, the New York Times published an article containing then-President Trump's tax returns. For years, Democrats wanted to get their hands on Trump's tax documents. Yet, somehow, this newspaper put them in print.
The only explanation was that someone with the IRS leaked those documents to the media outlet. Tax records are confidential. Short of a court order, nobody is allowed to see someone else's tax records.
Whoever leaked those records broke the law. As it turns out, this person leaked much more than Trump's tax records. He leaked thousands of tax returns from wealthy Americans to several news outlets. And now, he is facing justice.
From The Post Millennial:
On Friday, the Justice Department announced it had arrested Internal Revenue Service (IRS) consultant Charles Littlejohn in connection to the leaking of tax information on thousands of taxpayers, including former President Donald Trump, to news outlets…

Littlejohn allegedly stole tax return information for thousands of the nation's wealthiest people dating back more than 15 years…

The Justice Department said Littlejohn faces up to five years in prison for violation of Title 26 of the United States Code, Section 7213(a)(1).
Federal authorities have arrested a man they are accusing of leaking Trump's tax records to the New York Times and another news outlet. The DOJ is charging Charles Littlejohn, an IRS consultant.
According to the DOJ, Littlejohn stole thousands of wealthy Americans' tax documents. He allegedly gave this information to two news outlets, which some have identified as the New York Times and Pro Publica.
Both of these outlets published stories using these documents in 2020 and early 2021. It is possible Littlejohn sent this information to other outlets, but they did not use it.
It is unclear why Littlejohn allegedly did this. Some might suspect he is an anti-Trumper, who wanted to "expose" the former president. He might also be a left-wing supporter, who wanted to out other rich Americans.
Sen. Mike Crapo, top Republican of the Senate Finance Committee, blasted the IRS. He accused the agency of failing to "prevent this brazen breach" of Americans' rights. It is likely a larger investigation will be launched to uncover how Littlejohn allegedly was able to access these documents.
Key Takeaways:
A man has been arrested for leaking Trump's tax documents to the media.
The DOJ is charging Charles Littlejohn of stealing thousands of Americans' tax documents.
If convicted, he faces up to five years in prison.
Source: The Post Millennial