After Trump Gets New Indictment Update – President Biden Responds to Donald's Charges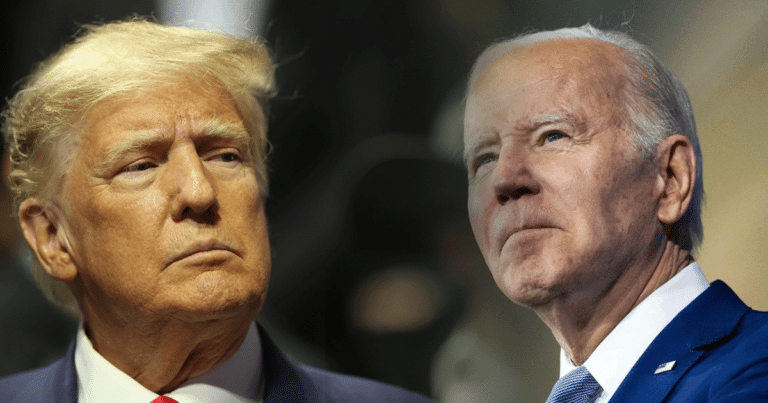 What's Happening:
Democrats have crossed a line, violating our elections and way of life by indicting former President Donald Trump. Never before has a political party used its power in office to go after a rival. Anyone with a conscience knows this is disgusting, shocking, and damages our country in unthinkable ways.
After the news broke, the court revealed that the case has received a court date.
From The Mirror:
Donald Trump's court hearing has been set for 2.15pm ET (7.15pm BST) on Tuesday, April 4, a court spokesperson has confirmed, as it emerges he faces more than 30 charges…

Meanwhile, a deal has been struck between Trump's legal team and prosecutors in Manhattan that the former President will not be handcuffed when he surrenders as he plans to; a scene which will usher in the unprecedented scenario of a former US commander-in-chief seen being arrested and arraigned.
This is a historically bad situation. It is not good for our country, for one party to arrest the leader of the other. Everyone in America should be shocked and shamed. But what does Joe Biden, the current "president" have to say about this? The man should clearly state his view on this matter, and the staggering implications it has for our nation–and the world?
From Townhall:
Speaking to reporters at the White House on Friday, Biden said he has "no comment" on former President Donald Trump being indicted by a Manhattan grand jury. This is the first time Biden was questioned in public about Trump's case.

"Are you worried this will further divide our country? The indictment?" a reporter asked Biden.

"I have no comment on that," the president responded.
This is pretty galling. Biden loves to shoot his mouth when the cameras are rolling. But suddenly, when his party is taking extraordinary steps to violate our democracy and destroy our way of life, he has "no comment"?
Obviously, Biden approves this egregious move against Donald Trump. Hell, he might have ordered it! But only a liar does not admit this is devastating for the future of our country. It sets a precedent that, whenever a political party is in power, it can arrest its biggest rivals, no questions asked.
If Joe had a shred of integrity, he'd condemn this move by DA Alvin Bragg. But Biden is not a leader. He is a puppet for a corrupt, soulless political party that wants power at all costs. Joe might not care about how this hurts America… because he's been hurting America endlessly for years!
Key Takeaways:
Joe Biden refused to comment on the news that Democrats indicted Donald Trump.
This comes as a court date has been set for Trump's hearing.
Biden refuses to say anything, despite the tremendous damage this indictment has done to our country.
Source: Townhall, The Mirror